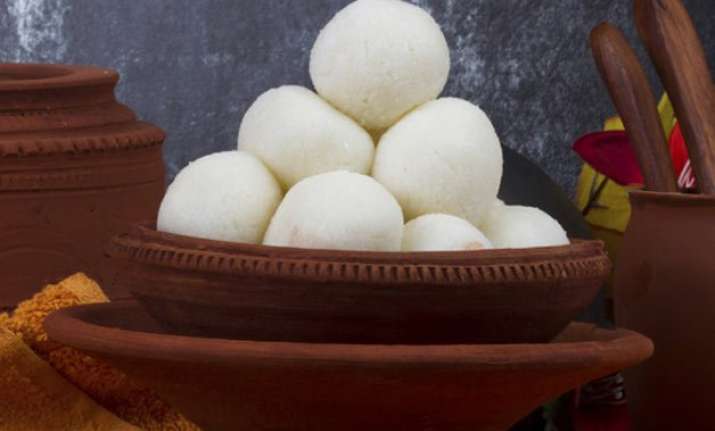 Bhubaneswar: A committee constituted by the Odisha government on Monday submitted its interim report stating that there was ample evidence of the presence and use of rosogolla in various shrines and mutts of the state nearly 600 years ago.
The committee has sought one month's time to submit its final report, saying it would visit various historic places, museums and universities for further research to provide beyond doubt that rosogolla was in use in the 12th and 13th centuries in Odisha.
The Odisha government had set up three committees to stake its claim that rosogolla geographically originated from Odisha, and not West Bengal.
The state government woke up from its slumber when the West Bengal government celebrated 'Rosogolla day' in July this year and decided to stake its claim for GI (geographical indication) of the sweet dish.
By the third week of August, the social media was on fire with Bengalis claiming 'Bangla's rosogolla' originated from their state. They said, Nabin Chandra Das had introduced the  rosogolla in Kolkata in 1868 during British rule.
In the second week of September, the West Bengal government filed its claim for GI certification of rosogolla  at the Intellectual Property Office in Chennai. The Odisha government then woke up from its slumber and constituted three committees on Sept 21.
The first committee would collate credible information as to the origin of rosogolla in Odisha. The second committee after studying the report of the first committee, will submit its final report to the government for staking GI claim for rosogolla.  The third committee will then prepare necessary documents for staking its claim at the IPO in Chennai.
The Government of India had introduced the Geographical Indication of Goods Act in 1999, which came into force from September 15, 2003. According to this Act, a GI certificate is given to certify that a particular agricultural, natural or manufactured product originates from a particular state or region.
Odisha Science and Technolgy Minister Pradeep Panigrahi said, there was ample evidence of rosogolla's presence and its use has been discovered in various shrines and mutts in Odisha 600 years ago.
Odisha is claiming that rosogolla was first served at the 12th-century Lord Jagannath temple in Puri, while Bengal only traces it back to 150 years.