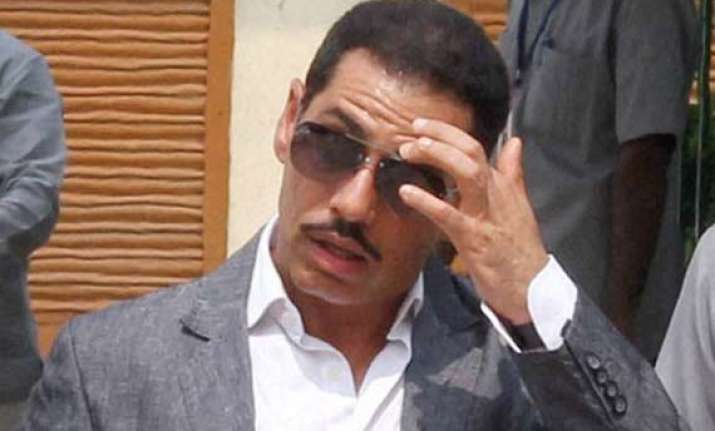 New Delhi: Robert Vadra's land deals case is again in limelight. His company Skylight Hospitality owned land much more than the prescribe limit of the Government. The controversial land is in Shikhopur, Gurgaon.
The entire case came in light through a probe conducted by two senior officials of Haryana Government.
Haryana's director, land records and consolidation of holdings (DLR) and the additional chief secretary (revenue) have told the government that Vadra's company owned 79 acres in the state in 2008. As per Haryana Ceiling on Land Holdings Act, 1972, the total physical holdings of a person or family cannot exceed 53.8 acres.
Reportedly, Vadra's personal cumulative land holdings had already reached 56.75 acres by January 2008 which is way more than the permissible limit.
Over the years, he had accumulated land across many districts of Haryana. He violated the land Holdings laws and kept things under wraps. His insatiable desire to own land – in his name or in the name of companies owned by him or in the name of his wife Priyanka Gandhi Vadra – translated to 146.755 acres across Gurgaon, Faridabad, Mewat and Palwal districts of Haryana.  
Capt. Abhimanyu, the state revenue minister, is looking after the case. He has the reports of the officers with him since December 17. He has sought permissions from Manohar Lal Khattar's BJP Government to take action against Vadra for failing to declare the surplus land. If allowed then Sonia Gandhi's son-in-law might have to be behind bars for not less than 2 years for violating the laws.