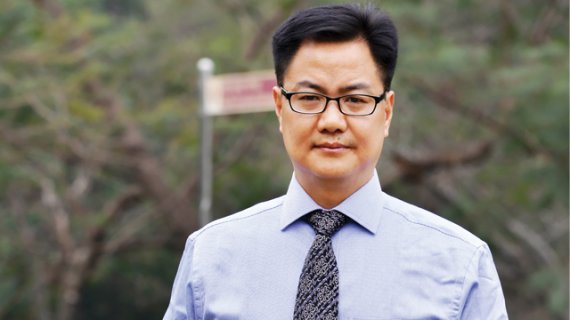 Itanagar: Union Minister of State for Home Affairs Kiren Rijiju today denied any incursion by China's People's Liberation Army in Taksing area of Arunachal Pradesh in recent times.
"It is a natural phenomenon as troops from both the sides usually trespass into each other's territory by mistake as there is no definite demarcation of the border.  "Even Chinese Army sometime claim incursion by Indian Army," Rijiju told media persons at Raj Bhawan helipad here before his departure to New Delhi.
When his attention was drawn to the alleged incursion at Taksing area in Upper Subansiri district about three months ago, Rijiju said that troops from both the countries accidentally trespass into each other's territories during routine patrolling.
"Patrolling teams from both the countries trespass into each other's territories and sometime confrontations are reported ...Incursion along the border takes place only where there is no permanent structure. Since there is no boundary demarcation, such type of ingress will continue." "Our troops are being instructed to be more vigilant and not to allow Chinese to cross our periphery," he said.  Rijiju, however, conceded that Arunachal Pradesh had lost a portion of land to China earlier because of less patrolling but hastened to claim "We have not conceded any inch of our territory to China after NDA came to power at the Centre." He said ITBP had recently arrested three persons of Tibetan origin from Lemeking area of Upper Subansiri district.  Their interrogation was on to unearth the truth but language barrier had become an impediment.  "I had a meeting with the DG and IG of ITBP this morning and directed them to get the identity and motive of the three persons," he added.
Asked to comment Arunachal Pradesh Chief Minister Nabam Tuki told newsmen that the incursion by PLA was not officially reported to him.
"Since the issue is a subject of the External Affairs ministry the state government has no say over it," he quipped.