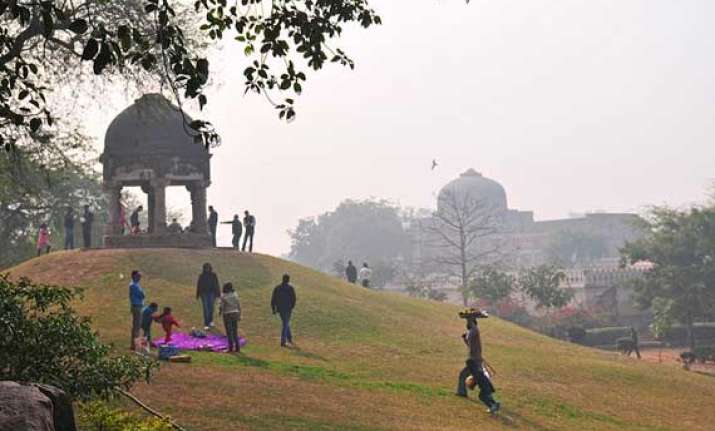 New Delhi: To preserve the cultural heritage of the Mehrauli Archaeological Park (MAP) in Delhi, the state departments are collectively working to recreate the grandeur and majesty of monuments dotted within this 199-acre area.
This is the second phase of the restoration where the state archaeology department and the Delhi circle of Archaeological Survey of India (ASI) have come together to restore over 21 listed monuments and several other non-listed monuments to develop MAP near Qutub Minar - a World Heritage Site.
The ownership of this land comes under the Delhi Development Authority (DDA).
Of these 21 sites, six monuments belong to the ASI which include Rajon-ki-Baoli, Jamali Kamali mosque, tomb of Jamali, and Balban's tomb.
"The ASI monuments are well maintained and preserved. There is some flooring work going on in Balban tomb, whereas at other sites we don't need to do much. Some information boards are missing from a few sites, otherwise we don't need to do much," Vasant Kumar Swarnkar, ASI's superintending archaeologist, told IANS.
The other 15 listed monuments belong to the department of archaeology. The survey and documentation work have been done in 11 monuments, whereas work is in progress in four monuments.
"We have completed conservation work of one monument in Quli Khan's tomb, while the work on three monuments - two tombs behind Mehrauli bus terminus, and the 'Jharna' monument is in progress," an official of the state archaeology department told IANS.
Of these 15 monuments, eight are encroached upon and prayer 'namaz' is offered in three of them, which are mosques under the patronage of the Delhi Wakf Board, according to an official statement.