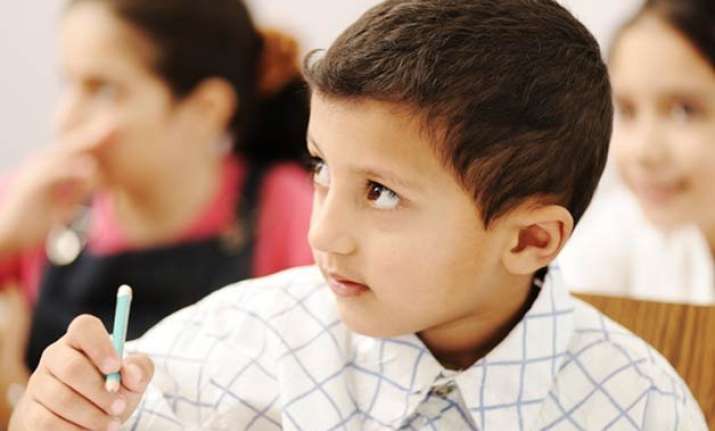 Mumbai: A group of city students will present their research on learning disability dyslexia at the First Lego League (FLL) World Championship to be held at Johannesburg in South Africa from May 5 to 7.  FLL is an academic competition that allows children to demonstrate creativity, teamwork and understanding of technology, according to a release issued here.  Student participants have developed a new product that helps dyslexic children overcome their challenges to read better.
The product is multi-sensory and multi-media device which would enable a dyslexic child to improve his or her phonetics, listening as well as sequencing skills, the release said.  The eight-member team had won the Best Project Research Award at the First Lego League (FLL) National Championship organised by India STEM Foundation for this product at Delhi in February this year, the release said.
The team comprising Aayush Shah, Atharva Patankar, Daivik Shah, Jai Jariwala, Shiv Mehta, Tanay Nistala, Vanshaj Ajmera and Yashish Mohnot received the Best Project Research trophy to commemorate their achievement, the release said.  Calling itself the 'FLL-Mayday Returns', the team has decided to work on the topic of 'How to use phonics to make reading more fun for students with dyslexia' at the First Lego League (FLL) Challenge, the release said. 
They chose this topic after one of their friend's brothers was diagnosed with dyslexia due to which children struggle primarily in reading, spelling, words and sounds, the release said.
To find a solution, the team interacted with professionals in related fields and incorporated feedback from doctors, remedial, special education teachers and students, the release said.
With guidance from remedial teachers, the team made an interactive mixed media tool using online games, 'Scratch' and 'Wedo', to deliver multi-sensorial remedial solutions, the release said.
In order to prevent children from getting bored, the team added sound, colour, light, and texture, to make it more fun, like an arcade game as well as introduced the concept of reward before learning, the release said.  It took around three months after lots of brain storming, trial and error to build this game.
To test their product, the boys demonstrated it to 13 remedial teachers and special educators in various schools and centres, the release said.  They also demonstrated their research work to the NGO Muktangan, the Anshu Pediatric Rehab Centre, Kasturba Health Society and Nair Hospital (a government approved dyslexia testing centre), the release said.
Sixty seven children played the game of which around 20 were found to be dyslexic. They received positive feedback and encouragement from all quarters. Children with dyslexia loved playing the game, the release said.