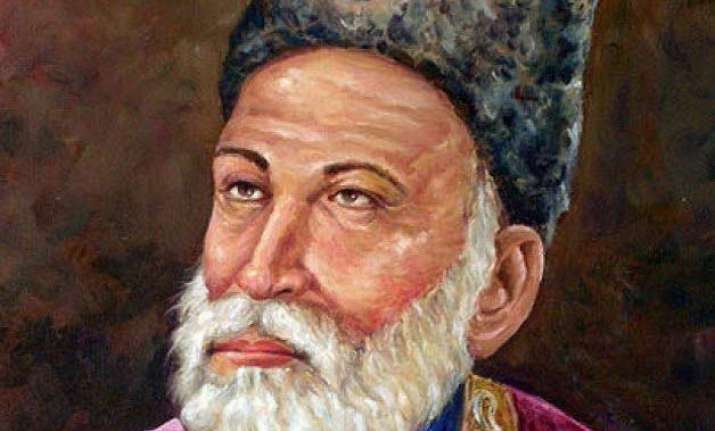 It is true that Ghalib gave a voice to the unsaid.  Mirza Ghalib has always been and will continue to be an authentic force in the field of literature. 
Ghalib once declared that he would gain fame after death, and he was absolutely right. Each and every shayari he has ever composed is a work of sheer perfection and are extremely heart-warming.
His full name was Mirza Asadullah Baig Khan, commonly known as Mirza Ghalib. He was the eminent Urdu and Persian poet born on December 27, 1796 in a Turkish aristocratic family in Agra, India.
Talking about his life history is quite interesting. Here are some facts gathered for you to read about the profounder of the Urdu lyrical poem (ghazal).
1) Not much is known about Ghalib's education and it has always confused scholars, as there are no written records of his formal education and early life. 
2) Although it is true that at the tender age of 11, Ghalib started composing poetry and created a new era of Urdu poetry through ghazals (lyrical poems).
3) He was only 13 years old when he got married to Umrao Begum, the daughter of Nawab Ilahi Bakhsh in the year 1810.
4)He has written more than 100 poems in Urdu language and has composed many Urdu songs which were translated into different languages.  His ghazals are still famous and have a huge popularity among the audience.
5) Apart from composing ghazals, he had his poetic achievements in Persian and Arabic languages. Several of his poems in Persian language were translated into Urdu. Sharh (a Persian poem) was first translated by Ali Haider Nazm Tabatabai in 1863.
6) It was Sarfaraz K. Niazi who first time translated his gazals into English and were published in India by Rupa & Co and Ferozsons in Pakistan with the name 'Love Sonnets of Ghalib'.
7) And Ghalib died on February 15, 1869 in Delhi at the age of 73.
Some of the poems by Mirza Ghalib are The World is a Playground, Naqsh Faryadi,Rahm Kar Zaalim , Gilah Hai Shauq Ko, A Thousand Desires.
His beautiful works are still kept alive by Ghazal maestros. They are sung by some of the many renowned ghazal maestros like Jagjit Singh, Mehdi Hassan, Abida Parveen, Asha Bhosle, Ghulam Ali, Lata Mangeshkar, and Rahat Fateh Ali Khan.