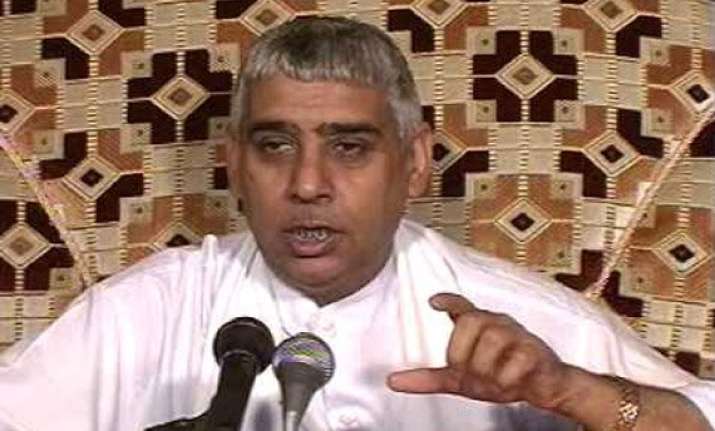 Chandigarh: Self- styled godman Rampal will be produced before Punjab and Haryana High Court in a contempt of court case. Tight security arrangements have been made in the court  by the Haryana police keeping in mind the possibility of trouble from his suppoters.
On November 20, the High Court had cancelled Rampal's bail in a 2006 murder case and asked for his presence today.
The division bench comprising Justice M Jeyapaul and Justice Darshan Singh had posted the matter for hearing today. It had also directed the Haryana Police to file an affidavit giving details of the operation carried out to arrest Rampal from his ashram in Barwala in Haryana's Hisar district along with damage, injuries to people, arms and ammunition recovered from the ashram and loss of property.
Rampal had been evading appearance before the High court claiming to be unwell.
He was arrested by Haryana police on November 19 from his Satlok Ashram at Barwala in Hisar after violent protests from his supporters who were allegedly carrying dangerous weapons and lathis. They went to the extent of attacking police and journalists.