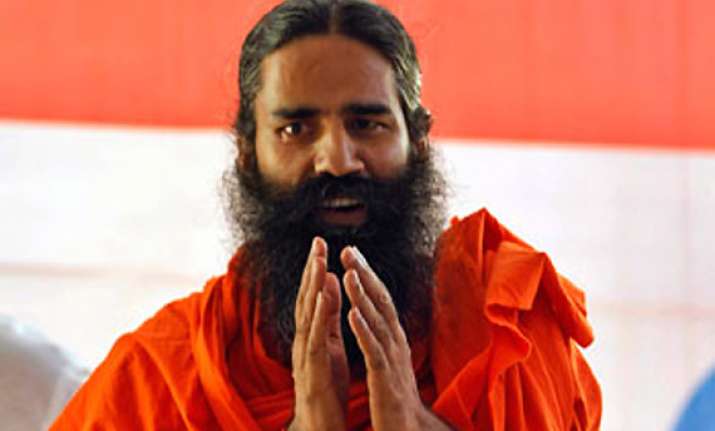 London: Yoga guru Swami Ramdev was made to wait for nearly eight hours at London's Heathrow airport by UK immigration officers, who rummaged through his bags and 'jhola' saying there was a red alert about him.
The saffron-clad guru was detained at the airport from 5:30 pm IST till 1:15 am IST and was then let off. Immigration officers took custody of two of his diaries and two books, saying they need to go through them, as they were in Hindi and Sanskrit.
Ramdev later told reporters the ordeal went on for nearly eight hours and then he was let off without giving any reasons.
Describing his experience at Heathrow, Ramdev said, immigration officers asked him to sit on a chair outside the Immigration room for nearly three hours saying there was a red alert about him.
"I asked them to let me know if I have committed any mistake, but they were not forthcoming. They simply said, we can't share our information with you. It may be that the info is false, and it may be that the info could be right, the immigration guys said."
"I told the immigration officers I have not committed any immoral or illegal act since my childhood till date, and if they had any information they should share with me. The officers remained silent", said Ramdev.
"They then rummaged through my bags and jhola. In my bag were three pairs of clothes which I had taken for my 12-day UK, US trip, langotis (underwear), towels, a cloth napkin, a toohpaste and a dant-manjan (tooth powder)", the yoga guru said.
"They checked the books that I was carrying, one was a Constitution of India in English and Hindi, which I always carry, Aushadh Darshan(book on ayurvedic medicine), diaries and two other books of Bharat Swabhiman Trust and Patanjali Trust", said Ramdev.