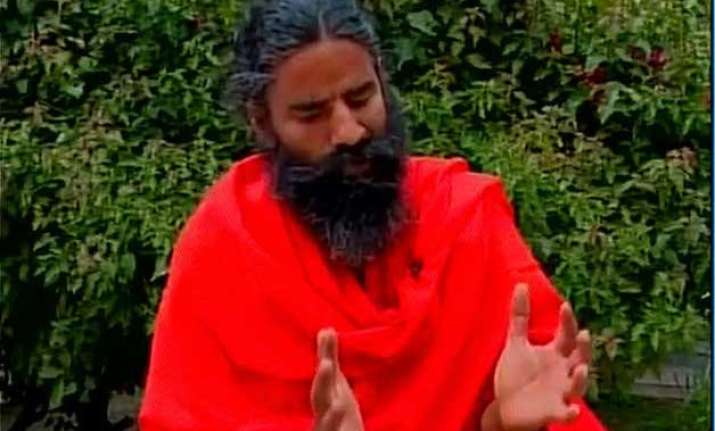 Kathmandu/New Delhi: Guru Ramdev had a narrow escape during the devastating earthquake in Kathmandu today as a dais from which he had addressed a gathering collapsed soon after he stepped down.  
The Yoga teacher also said that he saw a multi-story building collapsing and many people were trapped inside it.  Ramdev is in the Nepalese capital with his associate Acharya Balkrishan for his Yoga Shivir from April 24 to 29.  
"Narrating the incident in a state of shock and grief, Ramdev said that in front of his eyes, an old multi-storey building collapsed and many lives were trapped inside," said an official statement released from his office.  Union minister Sushma Swaraj said in a tweet,"We have contacted Ramdev in Kathmandu. He wishes to be there in this hour of crisis."
According to Ramdev, massive damage to property and loss of lives was caused in Nepal. He has seen such natural disaster for the first time and was not in a position to understand what actions he should take in first place.  The statement further claimed that over two lakh people had assembled in Tundi Khel Maidan—the venue of Yoga Shivir and also Kathmandu's largest open area—and taken shelter there.
"Patanjali Yogpeeth in Nepal has started all possible emergency and relief operation through doctors and volunteers.  Cooking of food for people assembled in the ground has begun on massive scale," the statement added.  Ramdev expressed solidarity with the people of Nepal in this tough time. He also appealed to the Government of India and Prime Minister Narendra Modi to help affected people on priority.
He has postponed the ceremonial schedule of inauguration of first Patanjali Ayurved college and Hospital and of laying of foundation of first Acharyakulam in Nepal.