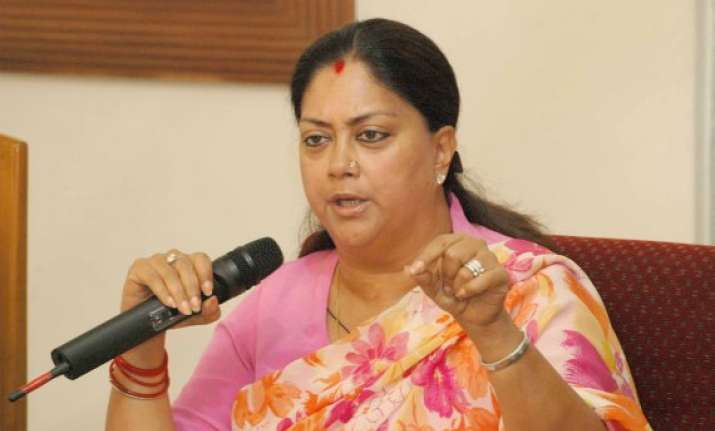 Kota: Rajasthan Chief Minister Vasundhara Raje today called for public support to improve medical and health facilities in the state.  She was speaking as a chief guest while inaugurating a blood bank building and 28 OPD blocks of Bharat Vikas Parishad hospital in Dadabari area here.
Raje said that the government does feel the shortage of 10,000 medical staff in the state and that it is going to open seven fresh medical colleges and three cancer centers in Bikaner, Jaipur and Jhalawar respectively to meet the necessity.  
On the shortage of technicians in health sector, Raje said that national skill development programme can also be associated with medical and health skills to sort out the shortage of technicians in the sector.
In her 17 minute-long-speech, Raje lashed out at previous Ashok Gehlot government saying her government had left the debt of Rs 15,000 crore in power sector but "the last Congress government raised it to Rs 85,000 crore in five years".  "The last Congress government in the state has also opened 40 colleges but they are without basic facilities and staff," she said.
Raje appreciated PM Narendra Modi's Jan Dhan Yojana and said the state government is considering associating health insurance policy with its Bhamashah Yojana.  
She also paid condolence visit at state's former education minister and veteran BJP leader Hari Kumar Audichya residence at Tipta area before leaving for state capital Jaipur.