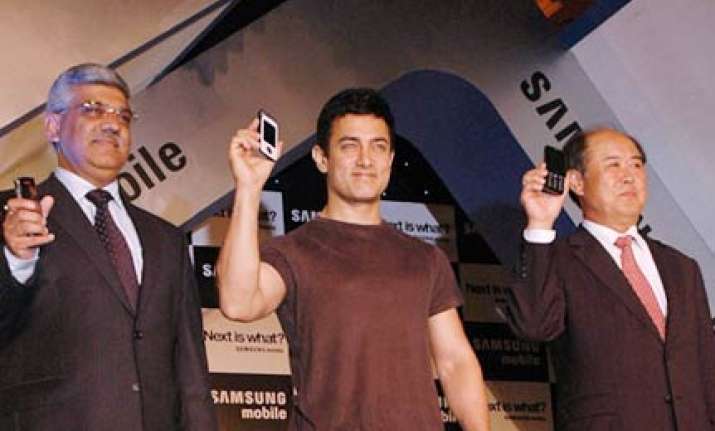 A man in Rajasthan has sued Bollywood star Aamir Khan for endorsing Samsung cellphones.
Hemendra Singh, 27, a resident of Sriganganagar, Rajasthan bought a Samsung cellphone in April this year from a local deal.  The cellphone turned out to be faulty and the shop owner refused to replace the plhone though it was covered under the warranty period.
The enraged customer filed a case in the local court. His affidavit says: "I am a fan of Aamir Khan and I believed his claim (advertisement) and bought the handset," said Singh. In his affidavit, Singh, a computer hardware engineer, claimed that he bought the cellphone only because Khan endorsed it, and that he held the actor in high esteem.
The magistrate issued a summons to Aamir Khan  asking him to be present before the court on November 29. Singh claims to have sent a legal notice to Aamir's residence on August 20. Aamir, however, did not receive the notice.
Singh's lawyer, Rajesh Kumar Luna said, "Aamir is the brand ambassador of the product and as the handset was substandard the court has issued a notice to him."
Then on September 25, Singh filed a complaint with the local consumer court against the shopowner under the provisions of cheating and breach of trust. The actor was unreachable for comment despite repeated attempts. His secretary did not respond to SMSes.
"The issue is in my knowledge. I am in touch with the customer and I have agreed to replace the handset," said Chandrakant Kumavat, area sales manager, Samsung.