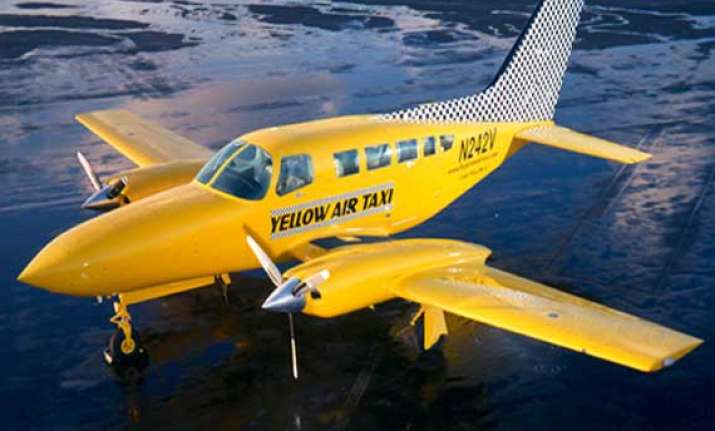 Jaipur: Rajasthan government is all set to introduce an air taxi service linking major tourist destinations and commercial hubs in the state.
"The proposal has been given approval by the chief minister and we are almost ready to operate our two state planes for the air taxi services," Kishan Singh Verma, Director, Civil Aviation, Rajasthan government told PTI.
The government will deploy five seater King Air C90 A and seven seater King Air B 200 for the taxi service. The planes are used for the movement of the Governor, CM and other VIPs visiting the state.
For the five seater plane, the fair would be Rs 50,000 per hour while Rs 70,000 per hour would be charged for flying in the seven seater aircraft. Besides, charges for night hold, extension of ATC watch hour, (ground) handling will be also be applicable.
Minimum of two hours are required for the booking. The service will help tourist cut short their travel time by flying to various destinations including Jaisalmer, Ajmer, Jodhpur, Ranthambore, Chittorgarh, Bikaner and Udaipur.
"The idea is to boost tourism prospects as well as making a unique facility available in the state. The service would also generate revenue for the government. We are hopeful that it will receive a good response," he said.
Another official of General Administration department informed that bookings for air taxis will be jointly done by Rajasthan Tourism Development Corporation (RTDC) and Civil Aviation Department. Private agents would also be roped in for booking purpose at a later stage.
Rajasthan, known for of its forts and palaces, heritage, culture, sand dunes as well as lush forests and wildlife, attracts millions of foreigners and domestic tourists every year. The state has functional airports in Jaipur, Jodhpur and Udaipur, some defence-owned airports and a number of airstrips and helipads.