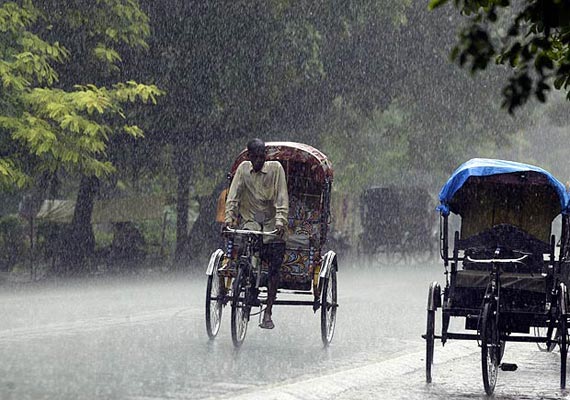 Jaipur, July 29: The desert state of Rajasthan has received 312.66 mm of rainfall this monsoon so far as against 146.64 mm in the corresponding period in 2012, according to Water Resources Department said.
Out of 33 districts, fourteen districts touched the figure of excess rainfall in the range of 20 to 59 per cent during the stipulated period.
Three districts—Sriganganagar, Sirohi and Sikar received deficit rainfall of minus 20 per cent from June one to July 28, while five districts—Kota, Baran, Jhalawar, Banswara, and Pratapgarh received abnormal rainfall of 60 per cent or more.
Eleven districts fell in the category of normal rainfall up to 19 per cent.
Out of total 724 dams in the state 59 are full, 370 partially filled, and 271 dams (small and medium) did not get rain water so far.
Sixteen gates of Mahi dam in Banswara were opened up to 2 metre, while 13 out of 19 gates of Kota barrage were also opened to avert any flooding.
Meanwhile, hilly track Mount Abu got 6.6 cms rains today.  Ajmer recorded 3.4 cm rainfall, Barmer 2.4 cm, Jodhpur 2 cm, Kota 1.6 cm.
Parts of Bikaner, Churu, Jaipur and Jaisalmer also got mild showers.
South-West monsoon would remain active over the state in the next 24 hours, a forecast said.