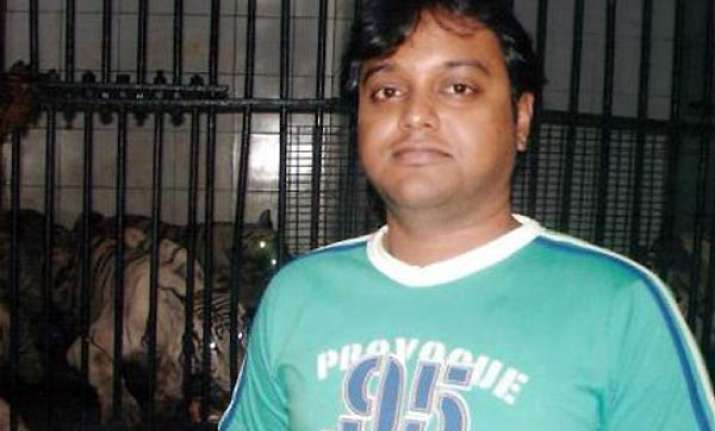 Chennai, Apr 8 :  A nephew of former telecom minister A Raja died while working out at a gym in Chennai on Wednesday, reports Times of India.

Pushpanathan Deepak's death is the second sudden fatality linked to Raja, who has been jailed for his   alleged role in the 2G spectrum scam. Chennai businessman Sadiq Batcha, suspected to have been a conduit for the 2G scam-tainted money, was found hanging in his bedroom on March 17.

According to Deepak's Facebook account, he was an employee of Etisalat DB, a telecom company which is under CBI probe in the 2G scam.

The UAE's Etisalat is a partner of DB group, owned by Shahid Balwa, who is in jail on charges of helping Raja dole out spectrum at cheap rates to favoured clients. The scam is estimated at Rs 1.7 lakh crore.

While Deepak, 30, an engineer by training, had not been named as a suspect in the case, the CBI had raided his Chennai home with those of Raja and Batcha in December 2010. His mother Vijaya is Raja's sister. No case so far in Raja nephew's death

Chennai: The Chennai police have not registered a case in connection with the death of jailed former minister A Raja's nephew Pushpanathan Deepak on Wednesday. Police say they don't suspect any foul play.

An employee of the gym said it was the 30-year-old executive's first day at the gym, which he had joined to lose flab. Stating that Deepak had complained to his trainer of chest pain, the staffer, who did not want to be named, added, "He coughed and swooned.

 A couple of doctors who were working out attended to Deepak and advised us to shift him to hospital immediately."

Deepak was declared "brought dead" at the hospital. A senior police officer said they had not registered a case because Deepak's family had not filed a complaint.