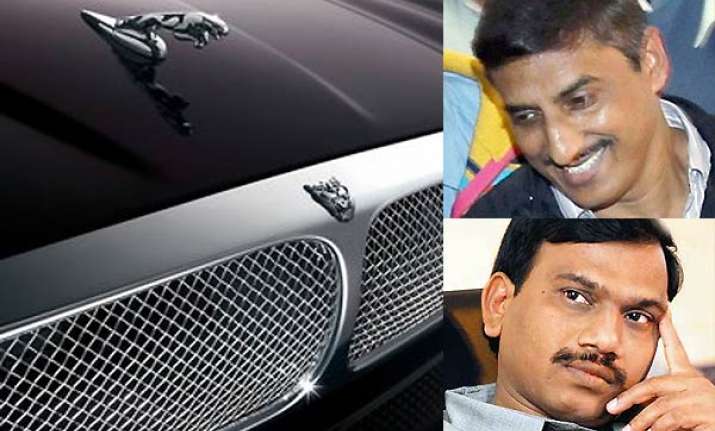 New Delhi, Apr 14: Former communication minister A Raja's private secretary RK Chandolia was "exploring" the chance to acquire the dealership of Jaguar cars in India from corporate lobbyist Niira Radia, the latter told the CBI, reports Hindustam Times.
 
British company Jaguar, taken over by the Tata Group was about to be launched in India. Chandolia had also asked  Niira Radia to arrange for an author for a press note to be issued by the telecom ministry. 

This is the crux of some conversations Radia had with Chandolia. While recording her statement in the 2G scam, CBI investigators made her listen to around 60 conversations she had with Chandolia and others. 

A spokesperson of Radia's company Vaishnavi Corporate Communications said, "The matter is sub-judice. It will be highly inappropriate for us to comment on the same. The context of conversations can only be established when the statement is looked at in totality."  Radia's statement to the CBI, accessed by HT, was recorded on four occasions.

In another conversation with Radia, Chandolia asked for a job for somebody in Tata Consultancy Services (TCS) and a transfer of a TCS employee to London or the US.

In a conversation with Rohit Chandra, CEO of Unitech Wireless, Radia clarified that she had received a request from Raja's office for Osiyan, a value-added services company in the telecom sector. They wanted Radia to recommend the company to Unitech and Tata Teleservices.

She also told investigators she had seen Mahesh Jain (suspect in the scam, in Raja's office and she was aware Jain was associated with this company.

She had an interesting conversation with KR Raja, director of Reliance Corporate Centre Ltd in which Raja informed her about the ineligibility of Swan Telecom for spectrum allocation.

He also said "that people like Subramanium Swamy should be apprised of such issues and which should be taken by him at an appropriate forum including filing of PIL as an issue of national importance". But Radia told him she didn't know Swamy personally.