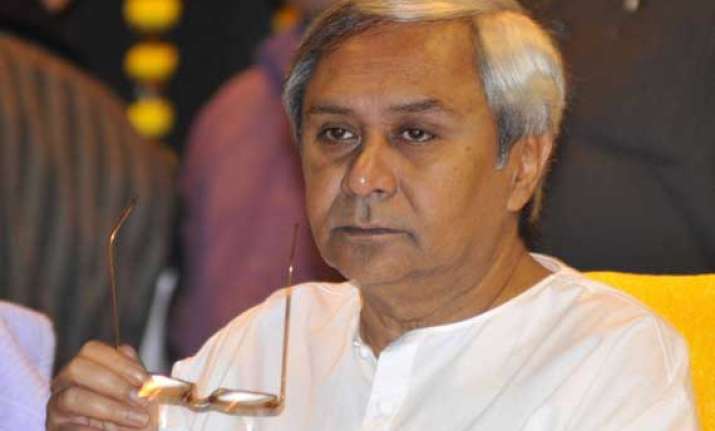 Bhubaneswar: Linking the railway fare with fuel price was likely to hit the common man, Odisha Chief Minister Naveen Patnaik said today.
"As regards the proposal for linking the railway fare with fuel price, I apprehend that this will affect the common man and expose them to vagaries of fluctuations in fuel price," Patnaik said.
"I hope that the railways will address this concern in right earnest," Patnaik said.
The railways, he said, was a national asset and it was important to safeguard the national interest and make it progressive for the welfare of people at large.
Regarding Odisha, Patnaik said the state had requested for projects worth Rs 3160 crore. "I understand that budget worth Rs 1420 crores is being sanctioned for Odisha."
Patnaik, however, said "We have a serious concern about creation of new zone for Seemandhra by bifurcating Visakhapatanam. We have raised serious objections to this and I hope Ministry of Railways will consider out just request to protect the interest of backward regions of Odisha."
Meanwhile, OPCC president Jaydev Jena said in a statement that Odisha's interest was totally ignored in the railway budget.
Jena said there was no effort to connect seven non-railway districts in the state and no plan for expansion of the railway network in tribal dominated districts.
CPI state secretary Dibakar Nayak said "Like previous years, Odisha has once again been neglected in the railway budget. When Indian Railways earns revenue of Rs 14,000 crore from Odisha, the Centre does not give adequate funds for improving rail infrastructure here."
The Samajwadi Party also termed the railway budget as disappointing for the state.
"It is another instance of central negligence toward Odisha," SP Odisha Unit president Rabi Behera said in a statement.