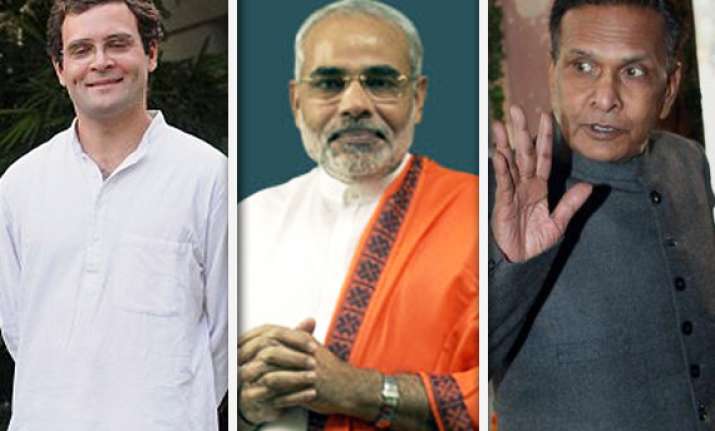 Barabanki, Jan 25: Union Steel Minister Beni Prasad Verma today described the current assembly polls in five states as a "semifinal", a prelude to the 2014 Lok Sabha general elections in which the main contenders for power will be Congress leader Rahul Gandhi and Gujarat chief minister Narendra Modi.
 
Talking to newsmen here, Verma said, Rahul Gandhi will win the contest in 2014 and become the Prime Minister.
 
Verma compared Rahul Gandhi with leaders like Mahatma Gandhi, Jawaharlal Nehru, Sardar Patel and Maulana  Abul Kalam Azad who made sacrifices to give India freedom. "Rahulji is following the line of these great leaders", he said.
 
The union minister said, had Sonia or Rahul wanted, they could have become prime minister, but they had patience and they preferred to make Dr Manmohan Singh the prime minister.