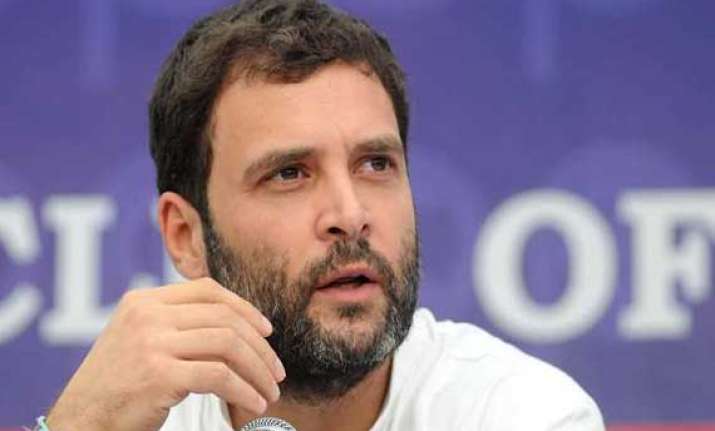 Amethi: Congress Vice President Rahul Gandhi is scheduled to visit his parliamentary constituency Amethi on July 25.
District committee president Yogendra Mishra said that this would be Rahul's regular one day visit to the constituency.
This will be the Rahul's second visit after he fought his toughest electoral battle in Amethi, winning with a 1.07 lakh vote margin over BJP's Smriti Irani.  
Union Human Resource Development minister Smriti Irani also visited Amethi on July 19 and assured people of all possible help from the Centre for the development projects in the district.