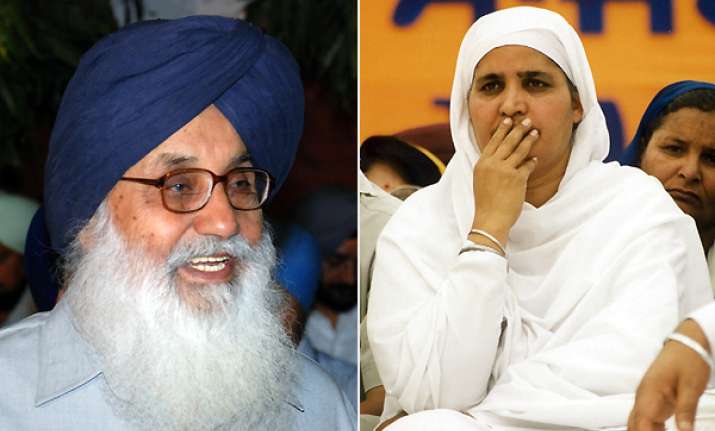 Chandigarh, August 30 : Punjab Lokayukta  Justice (Retd) DS Dhaliwal has ordered an inquiry into the complaint, filed by George Shubh, against SGPC former president Bibi Jagir Kaur for "illegally" occupying 12 acres of land worth Rs 100 crore in Kapurthala district.

The land, as per revenue record, belongs to Begowal nagar panchayat. Chief Minister Parkash Singh Badal has also been named in the complaint.

After giving a hearing to Shubh and looking at the record presented by him, Jutsice Dhaliwal told IG (Lokpal) Sham Lal to conduct an investigation into the allegation and submit a report within a month.

Shubh had alleged that Bibi Jagir Kaur was not only in wrongful possession of the land, but had further rented it out for cultivation.

In the complaint, it was mentioned that Bibi Jagir Kaur was the chairperson of the District Planning Committee, Kapurthala, and, therefore, came under the ambit of the Lokayukta. .

A week ago, Congress MLA from Bholath Sukhpal Khaira had, at a press conference, said he would go to the Lokpal with a complaint as the chief secretary and other officials had failed to respond to his complaint.

The complaint was submitted by George Shubh to the Lokayukta last week after which he was told to appear before Justice Dhaliwal today.

Shubh told Justice Dhaliwal that since the Chief Minister was invited to lay the foundation stone of a school on the "illegally occupied" property, thus, he too was guilty along with Bibi Jagir Kaur of "misusing" his official position.

"The presence of the Chief Minister conveyed to the Kapurthala administration that none should dare to initiate action against the illegal encroachment," he told the Lokayukta. .

Bibi Jagir Kaur said the allegations were baseless and "Khaira could go anywhere, but would not be able to find any wrongdoing on her part". She claimed the said land was in the possession of her family since 1953 and its price had only escalated gradually over the period of time.