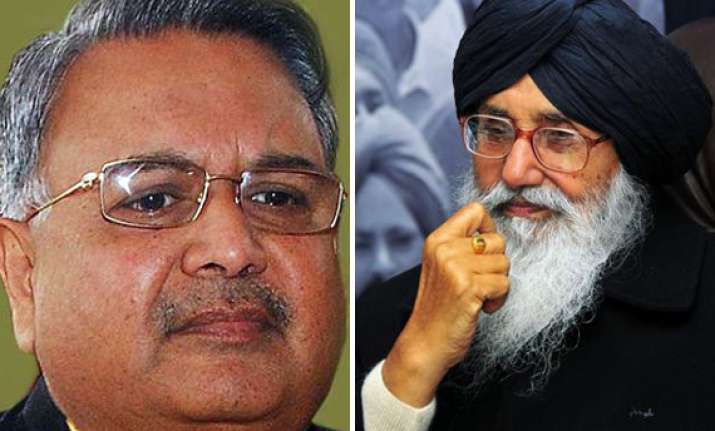 Chandigarh, Feb 18: Punjab Chief Minister Parkash Singh Badal on Friday vehemently opposed the Centre's decision to set up an apex counter-terror organization, terming it as a measure to usurp whatever is left of the states' authority in matters of governance.

"This (the decision to set up NCTC) runs counter to the spirit of federal principle which is the dominant sentiment of all states and the people all over the country. We cannot accept this measure," said Badal in a statement.

Badal and his Deputy Chief Minister son Sukhbir Singh Badal would take up the matter with other state governments and all like minded parties in the country to build a national consensus against the Centre's decision when they return from abroad, the CM's media advisor Haracharan Bains said releasing the statement on his behalf.

In his statement, the Chief Minister, who is on a week long tour abroad, said that the move is patently ill advised, ill conceived and clearly unwise.

"The state governments are much better equipped to deal with terrorism, both in terms of ground level intelligence gathering apparatus and fighting capacity of their security forces," he said.

"Past record shows that the central agencies have failed to deal with terrorism as effectively as expected. We need strong ground level response to the problem and only the state governments can ensure that. But the centre wants to deal with it in a remote control fashion, which is hard to understand," Badal said and vowed to oppose the measure "tooth and nail".

"We will fight it tooth and nail along with other states which share our perception," he said.

Raipur: Chhattisgarh Chief Minister Raman Singh on Friday night opposed Centre's notification to form the National Counter Terrorism Centre (NCTC), calling it a "serious setback to the federal structure of the country".

Singh said he will write to Prime Minister Manmohan Singh seeking a review of the move and request him to convene a meeting of chief ministers on the issue.  "Terrorism is a undoubtedly a big threat and challenge before the country and action needs to be taken against it. 

However, before the Centre takes any decision in this regard, the state governments should be taken into consideration," he said in a statement.

As far as dealing with terrorism is concerned, both Centre and the state governments can deal with it effectively by working in tandem, he said.

Chief Ministers of several states like Odisha, West Bengal, Bihar, Tamil Nadu and Gujarat have claimed that NCTC will infringe on the rights of the states on issues of law and order.