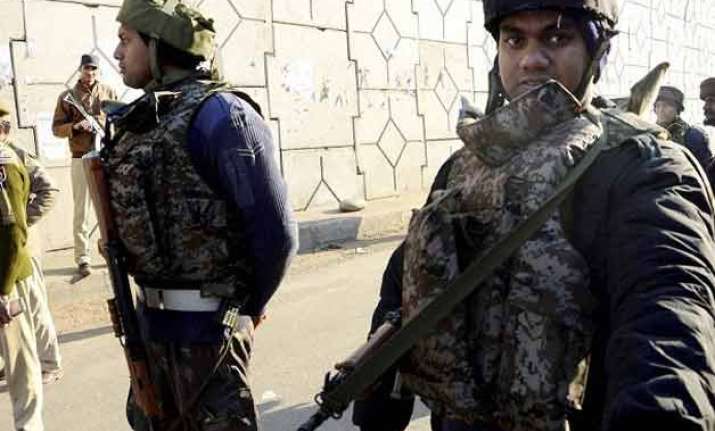 New Delhi: Security personnel guarding over 3,600 centrally-protected monuments and heritage sites in the country have been asked to be extra vigilant and "on their toes" by Archaeological Survey of India, in the wake of Pathankot terror strike.
"We have issued directions to all our field officers across the country to make sure the security staff are on their toes all the time and also extra vigilant, as of now," Delhi-headquartered ASI's Additional Director General Shharat Sharma told PTI.
ASI, a heritage body under the Ministry of Culture has some of the country's oldest archaeological sites under its protection wing. They include ruins of Sarnath in UP, Nalanda and Vikrmashila universities in Bihar, Hampi in Karnataka, Mughal-era architectural wonders like Taj Mahal, Red Fort, Humayun's Tomb, Qutub Minar, which attract millions of tourists every year.
"We have a multi-layered security arrangements at various monuments, which include our own security guards, and also home guards, ex-servicemen, besides the state police.
"Though, we have not received any alert from the any security agency about any perceived threat to our monuments, but we have nonetheless asked the security team to exercise extra vigil, given the terror attack in Pathankot," Sharma
said.
"We have 3,686 monuments and sites under the ASI, and there are about 1,500 guards manning our sites in contractual capacity, besides other security infrastructure...If we get any direction from the police or any security agency, we will reinforce our deployment strength accordingly," he added.
Among all the heritage sites, only Taj Mahal and Delhi's Red Fort are guarded by Central Industrial Security Force personnel, Sharma said, adding that CISF "can increase security deployment as per their will."
"We have also not received any alert about any particular monument being vulnerable...we are keeping a watch meanwhile," he said.