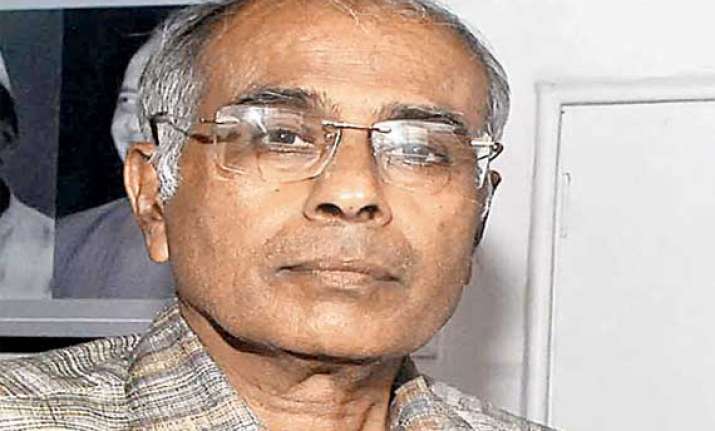 New Delhi: To investigate the 67-year-old Narendra Dabholkar's death, who spent his life crusading against superstition and religious charlatans, the Police allegedly hired babas and tantriks and used some of them to "communicate with spirits" in a desperate attempt to get some information that could help crack the case.
Dhabolkar was shot dead in broad daylight on August 20 last year in Pune. However, deputy Chief Minister Ajit Pawar said all that was published was not necessarily true but said the allegations would be probed and stern action taken if it turned out to be true.
The media report claimed that the then police commissioner of Pune, Gulabrao Pol, had sought the help of retired police constable Manish Thakur, who allegedly dabbled in black magic, and retired assistant commissioner of police Ranjit Abhyankar to solve the murder.
Dabholkar's son, Hamid, has asked Maharashtra's Home Minister RR Patil to order an inquiry into the allegations made by Pune cops who did not wish to be named.
A cell was reportedly formed and assigned to deal with the spirit world - a charge the former police commissioner strongly denies.
The report claimed that Thakur and Abhyankar sought the help of spirits to nab Dhabolkar's killers. In the ante-chamber of the commissioner's office in Pune, several such seances were conducted in which Thakur would invoke the spirit of Dhabolkar in him and give details of the murder.
Pol, using his powers as commissioner of police, alloted substantial amount of manpower and logistics at the beck and call of Thakur and Abhyankar, the report has claimed.
Thakur, according to the media report, had even demonstrated the summoning of Dhabolkar's soul to him.
However, the report said it was "a farce" and that "a learned and high ranking official such as Pol should have been wise to be duped by such claims and instead focused on scientific methods of investigation to nab the killers".
Speaking to the media on Monday, former police constable Thakur refuted the allegations.
He said he was now a Christian and hence there was no question of indulging in black magic.
However, he said he tries to help people who come to seek help from him at his house. Meanwhile, the investigation into the murder of Dhabolkar has been handed over to the CBI.