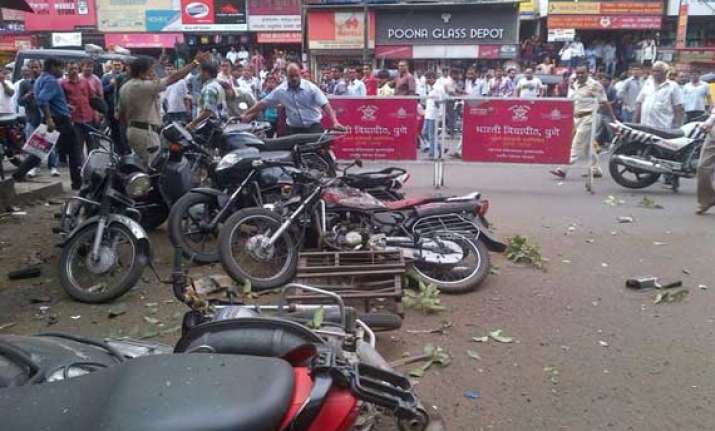 New Delhi: The Centre today declined to term the low-intensity blast in Pune as a terror act, saying it was only a "minor" explosion.
"It was a minor blast. Why do you think it could be a terror act?" Union Home Secretary Anil Goswami told reporters here when asked whether the Pune blast was a terror attack.
Goswami said the Director General of Maharashtra Police has briefed him about the explosion and the situation there.
Three persons, including a constable, were injured when an explosive device kept in a motorcycle in the parking lot of a police station went off there today.
The "low-intensity" blast occurred near Pharaskhana Police Station close to the famous Dagdusheth Halwai Temple in the busy Budhwar Peth area.
Pune was rocked by four coordinated low-intensity explosions on 1 August, 2012 which had left one person injured.
The city had come on the terrorists' radar for the first tine when 17 people were killed and around 60 injured in a powerful blast at German Bakery, one of Pune's favourite eateries, on 13 February, 2010.
Home-grown terror outfit Indian Mujahideen was blamed for both the attacks.