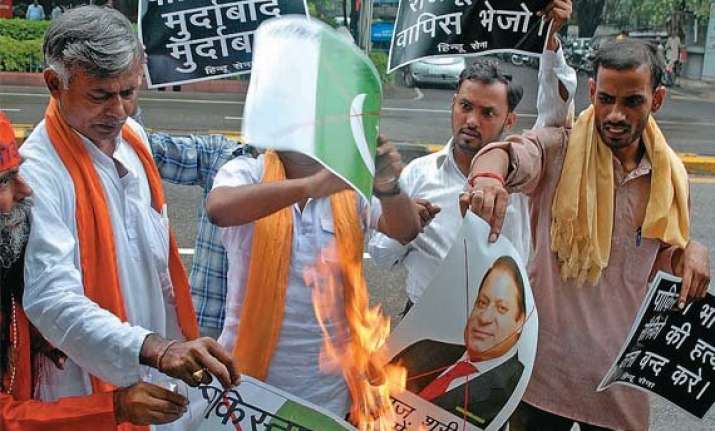 New Delhi: Several members of a saffron outfit were Friday  detained by the police after they staged a protest at the Pakistan High Commissioner's residence at Tilak Marg here this afternoon demanding that he be sent back to Pakistan.
Several members of Hindu Sena outfit were today detained and taken to the Tilak Marg police station following a protest outside Pakistan High Commissioner's residence, a senior police official said.
The protestors were released after an hour, police said.
Demanding that the Pakistan High Commissioner should be sent back, the protestors urged Prime Minister Narendra Modi to take up the matter to the United Nations for the speedy trial of the terror attack.
The demand comes after a Pakistani Court had granted bail to Zakir-ur-Rehman Lakhvi in the 26/11 Mumbai terror attacks.