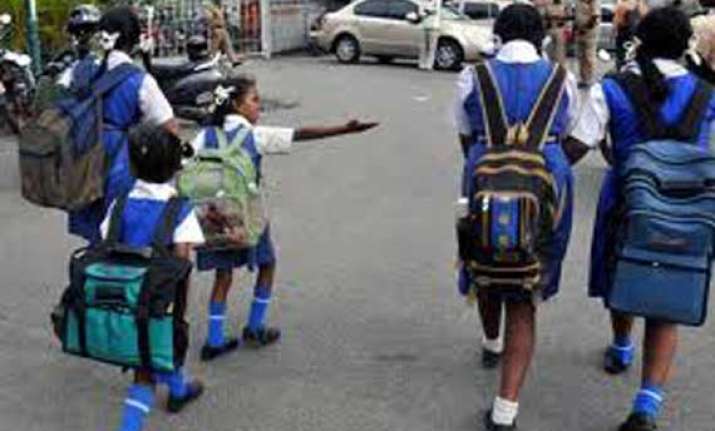 Bangalore: Private schools in Karnataka are on a warpath with the government over the provisions of RTE (Right to Education) Act.
They are demanding that poor children should apply to private schools under the RTE quota only if no seats are left in government schools.
Karnataka Unaided Schools Management Association (KUSMA) has decided not to admit children  under RTE Act in the next academic year.
The association said it would admit the children only if they could not be accommodated in neighbourhood schools run by government or local authorities or private aided managements.
According to data, one and a half lakh students have been admitted under RTE over the past two years and the Karnataka education department has been co-ordinating RTE admissions for this year since January.
Over 3 lakh applications have been received for the academic year beginning June.