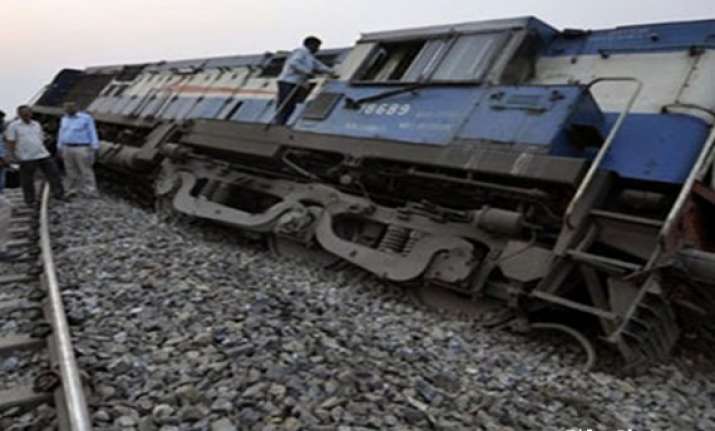 New Delhi: President Pranab Mukherjee and Prime Minister Narendra Modi Wednesday condoled the deaths in the collision of two trains in Uttar Pradesh.
At least 12 people were killed in the accident that took place around 11.30 p.m. Tuesday, after the Krishak Express jumped a signal, only to come on the same track on which the Barauni Express was running.
Earlier, Railways Minister D.V. Sadananda Gowda had said 14 people have lost their lives in the accident.
In his message to Uttar Pradesh Governor Ram Naik, the president said: "I am deeply saddened to learn about the accident in which a number of persons have lost their lives and some were injured, when two passenger trains collided...."
"I am sure that the state government is providing all possible assistance to the bereaved families who have lost their near and dear ones, as well as medical aid to the injured."
Modi, also in a message, expressed his condolences to the families of those who died or were grievously injured.
The prime minister also sanctioned an ex-gratia of Rs.200,000 each to the next of kin of the deceased and Rs.50,000 to those seriously injured from the Prime Minister's National Relief Fund, an official release said.