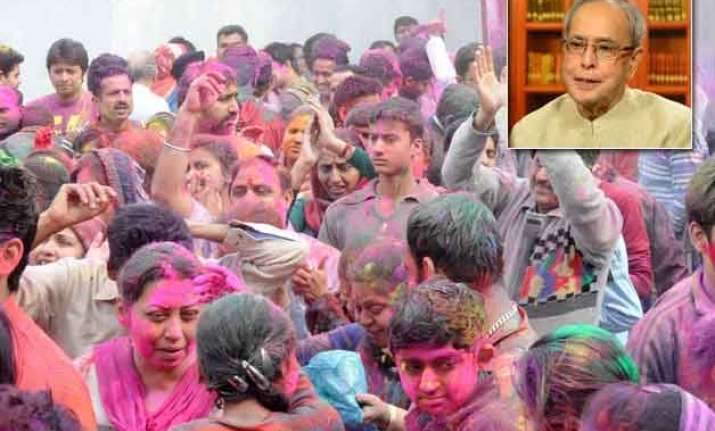 New Delhi: President Pranab Mukherjee on Friday greeted the nation on the occasion of Holi and urged the citizens to promote Indian's composite culture.
"Warm greetings and good wishes to all fellow citizens on the joyous occasion of Holi," Mukherjee said in a statement.
"Let us use this spring festival to spread the fame and fragrance of our composite culture far and wide," the statement added.
Holi is celebrated in the month of Phalguna Purnima (February - March), on full moon. It is also known as festival of colour and festival of love. Even though it is an ancient Hindu religious festival, people from other religions and communities also take part in the Holi celebrations with equal fervour.