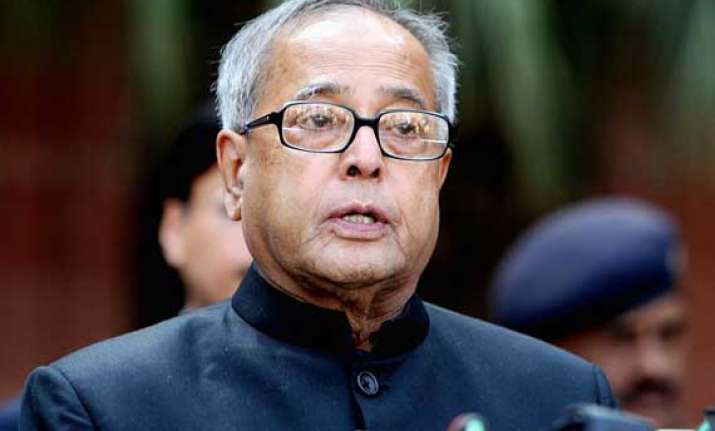 New Delhi: President Pranab Mukherjee today asked Enforcement Directorate to achieve greater efficiency and cooperate with concerned international agencies to expedite steps to bring back "stolen assets spirited abroad".
Mukherjee made this veiled reference to blackmoney during the second 'Enforcement Day' function organised by the Enforcement Directorate (ED).
The function was attended by President of the Financial Action Task Force (FATF) Vladimir Nechaev and Federal Office of Justice Swiss Confederation Mario Michel Affentranger among others.
"The Directorate should aim to work out modalities with international partners so that action with regard to restoration of stolen assets spirited abroad is expedited," he said and asked it to interact with multilateral fora like FATF, the Eurasian Group on Combating Money Laundering and Financing of Terrorism (EAG) and the Asia Pacific Group on Money Laundering (APG).
He said the cooperation needs to be optimally utilised by the ED for bilateral exchanges and follow up with counterpart enforcement agencies for better mutual cooperation on Anti Money Laundering (AML) and Countering the Financing of Terrorism (CFT).
He also called for an international cooperation to tackle cross-border money laundering and terror financing so that a more "business friendly" legitimate investments flow into the country.
"Effective measures against Money Laundering and Terror Financing are essential in today's global economic and security environment, and these are rightly being addressed on priority by most countries.