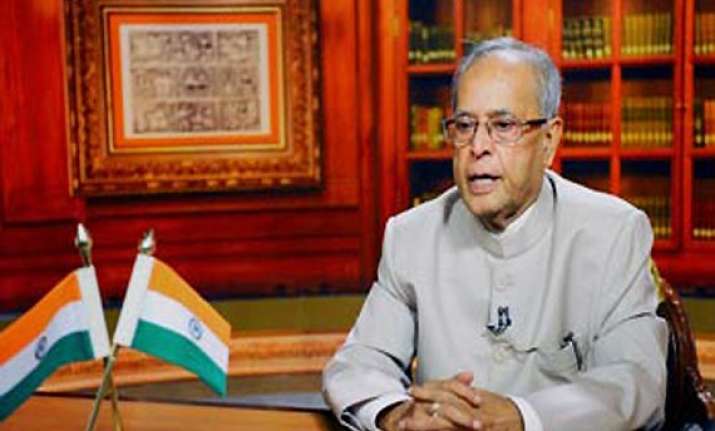 New Delhi: Expressing sorrow over the loss of lives and damage due to Phailin cyclone in Odhisa and Andhra Pradesh, President Pranab Mukherjee today said he was confident that the affected people would soon rebound from this tragedy because of their indomitable spirit.  
Mukherjee also congratulated the authorities on the high level of preparedness which resulted in limiting the damage caused by the cyclone and called upon them to provide all possible help to the affected families through speedy relief and rehabilitation operations.
In his message, the President conveyed his heartfelt condolences to the families of the deceased and sympathy for those affected by the natural disaster.
The President expressed confidence that with their indomitable spirit, the affected people would soon rebound from this tragedy and their lives will return to a level of normalcy, an official release said.
Cyclone 'Phailin' today left a trail of destruction knocking down lakhs of homes affecting nearly 90 lakh people and destroying paddy crops worth about Rs 2,400 crore.
As the largest evacuation efforts in the country's recent history helped keep casualties to the minimum, reports from the two states tonight said that 23 people died, all but two of them in Odisha. Most of the casualties were caused by wall collapse, uprooted trees and in floods.