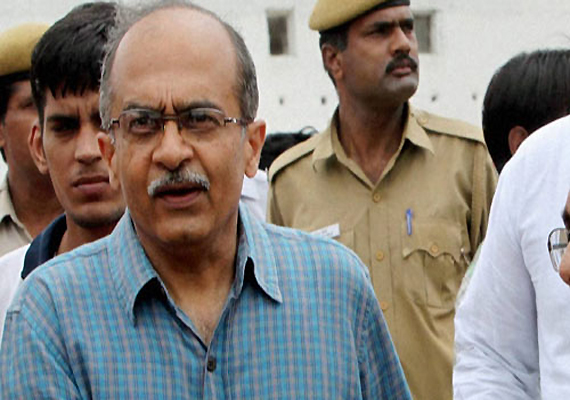 Thiruvananthapuram, Mar 31: Senior lawyer and Team Anna member Prashant Bhushan today said the CBI probe into the Tatra truck scam was unlikely to unearth the truth since the investigation agency was controlled by the Central Government.  
"Senior defence personnel are supposed to have been involved in this scam.Can the truth be brought out by investigation by an agency controlled by the government?", Bhushan asked.  
It was in view of this that a campaign for a strong Lokpal legislation was launched under the leadership of anti-graft crusader Anna Hazare, Bhushan said.
The country required a totally independent agency to probe scams and charges of corruption, he told reporters.  
Bhushan, here to attend a national media seminar,organised by 'Kerala Kaumudi' daily tomorrow, called on CPI(M) stalwart and state opposition leader V S Achuthanandan.