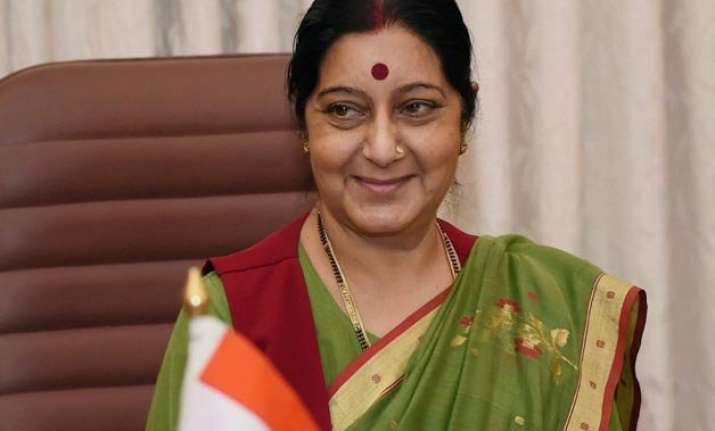 New Delhi: In a move to provide instant assistance to the Indian nationals living abroad, the government has launched an e-portal 'Madad' where people can register their complaints just by providing their passport number.
The portal, designed by Tata Consultancy Services (TCS), will provide quick grievance addressal from the local consulate in the concerned country. "After registering, the complainant can log in and file his or her complaints, and the entire history of that grievance would be maintained online. The authorities would be assigned the responsibility through a colour-coded dashboard that would change the colour if the response in not given in a stipulated time," a senior official of the Ministry of External Affairs said.
The complaints will be addressed on colour code system, case flagged as red would be attended on a priority basis and will also involve higher authorities. "The colour code system will follow red-amber-green pattern, that is, missions performing well in redressing grievances would be in 'green', while say those keeping inordinately pending cases would show as 'red,' added the official.
The portal was launched by External Affairs Minister Sushma Swaraj last week who said the grievance monitoring facility would enhance "accessibility" for people and fix greater "accountability and responsibility" on officials.
The pilot project has been launched only in seven countries, six gulf nations and Malaysia.
Around 20 million India citizens live abroad of which 5.7 million live in gulf nations alone.
(With inputs from PTI)