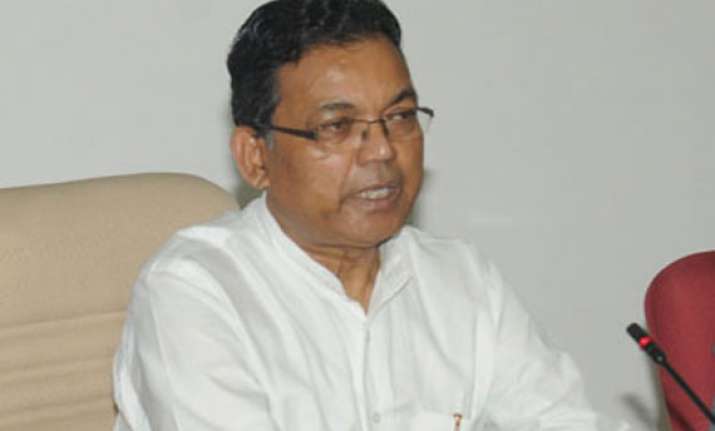 New Delhi, Nov 28: Union Minister Paban Singh Ghatowar today stressed on the need to ensure that tribals get due benefits of natural resources as they are preservers of these assets.
"Tribals are the preservers of natural resources and policymakers should make sure that they receive the benefits of these resources.
 We cannot neglect tribals in our growth policy," the Minister of State for Development of North Eastern Region said, warning that a failure to realise this may hamper the overall social development.  
The minister said this after inaugurating the second edition of the Adivasi Sanskriti Sangam.  At the same event, Bihar Governor Devanand Konwar said, "In the current race of advancement we have forgot the values taught by Gandhiji which was to empower the last man standing. 
The present lop-sided development is no development.
If we don't include the tribal society in our growth story very soon we will be another USSR."
Over 1,000 adivasis from different states gathered for the three-day event that will showcase not only their rich heritage but also highlight the problems and issues facing their lives.
The event has brought together 16 tribal teams who will bring glimpses of the rich and vibrant tribal culture of the country, besides generating a discussion over tribal issues. 
While in the inaugural edition, experts came together to talk about survival issues for tribals, this time the 'Jan Sansad' will see a discussion on the pertinent question of natural resource management in the Adivasi culture.
The festival will witness performances by Kukis of Manipur, Mishings of Assam, Mundas of Jharkhand, Tubas of Assam among others.
Besides representatives of tribal organisations, intellectuals, social workers and writers working for the cause of the tribals will engage in a discussion over the exploitation of natural resources.