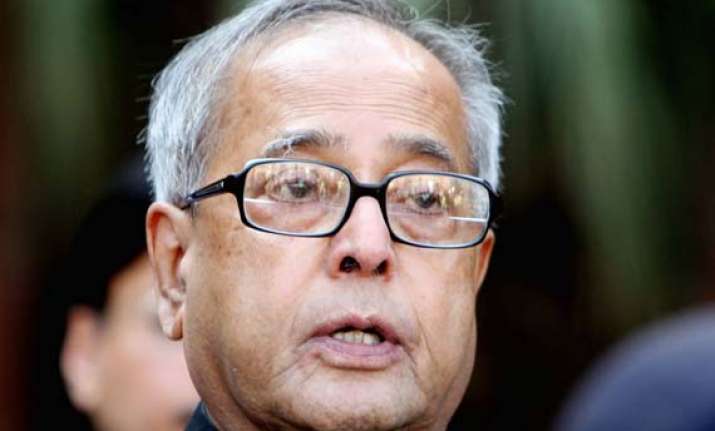 New Delhi: President Pranab Mukherjee today asked policy makers to devise plans to deal with "competing demands" of the country's young workforce as well as its large ageing population in the next 15 years.
Expressing concerns over the vulnerability of elderly in our society as the joint family system has given way to nuclear households, Mukherjee said it is ironical that economic growth, urbanisation and migration of youth has deprived the elderly of love and care.
"In the next 15 years, India is going to face a peculiar problem. More than half of its total population is likely to be less than 40 years of age... Exactly at the same time we will have one of the largest ageing population. The number of elders will increase from 7.66 cr in 2001 to 17.32 cr in 2026," he said.
Mukherjee said policy makers, thinkers, planners will have to address these issues and meet the two competing demands.