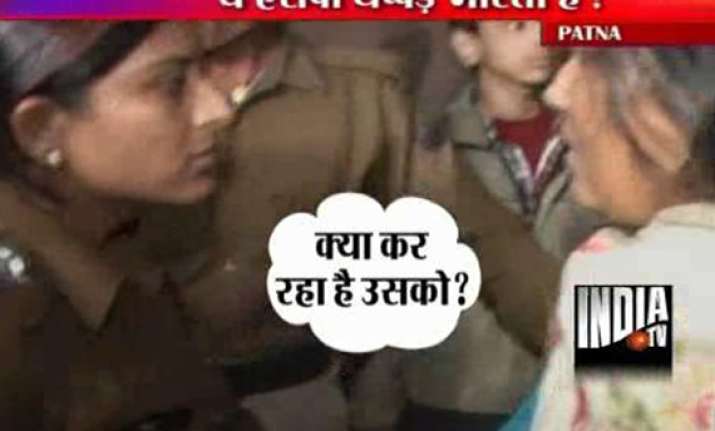 Patna, Feb 21: It was a high-octane drama in Patna's Kankarbagh colony, when two youths were electrocuted on Monday evening near the old byepass, after an open underground power cable chaged water supply in the area.
 
As mob fury took its toll, with youths  obstructing traffic on the byepass, police stepped in with reinforcements. Local residents  began stoning the police. SP City Kim and other police officials  went to the spot and controlled the situation.
 
Meanwhile, a woman protester begn quarrelling with the lady SP, who entered her house and slapped her. Stunned, the lady slapped the lady SP in return.

The lady SP began beating up the lady and other male policemen began bashing up her son brutally.
 
All this happened in front of the mediapersons assembled.