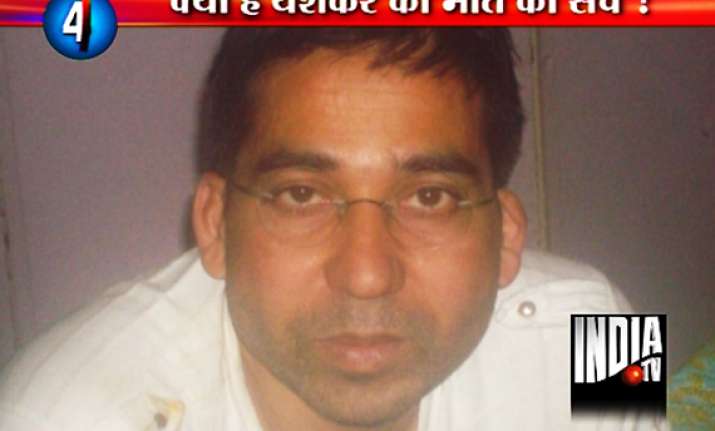 New Delhi, Apr 1:
Delhi Police have recovered a diary of the senior Defence Ministry official, who was found dead under mysterious circumstances along with his wife two days ago, in which he is believed to have mentioned about work stress and some army officers pressurising him on job front.
The diary was recovered from the flat in Hudco Place in south Delhi where Kumar Yashkar and his wife Archana Sharma were found dead on Friday by their neighbours, police said today.
However, they said "it is not a suicide note" and was a personal diary which he maintained to record the happenings of the day.
"We cannot read too much into it. In the diary some names have been mentioned. He has mentioned work pressure and there are mentions about some of his colleagues. We will verify. At this time, we cannot firmly say that he committed suicide after killing his wife due to work pressure," a senior police official said.
The official said Yashkar has written that he was "being pressurised during work".
Asked whether the officers named in the diary will be questioned, the official said they were examining the matter and they were talking to his family and colleagues.
Yashkar, who was Deputy Director in the Directorate General of Medical Services, and his wife Archana were found dead in their flat on Friday afternoon.
Police had registered a case of murder suspecting that the official probably strangled his wife before committing suicide.
Yashkar's brother had told police that the officer was dealing with RTI applications and that he had indicated that there were pulls and pressures.
The couple had a healthy relationship, their family said, and Yashkar had spoken to one of relatives on Thursday night.
"I met Kumar Yashkar last month. He came along with his wife and they were so cordial and it was very pleasant environment.
"When I asked him about the work, in a light mood he told me that he is working on RTI issues and a lot of confidential and sensitive issues that were giving him little bit of stress," said Diwakar Tejaswi, his cousin.
Investigators suspect that the deaths took place between 11 PM on Thursday, when Yashkar had a telephonic chat with his relative, and 7 AM Friday as Yashkar had not picked up newspapers which were delivered at that time, police said.
Police are also examining phone call details of Yashkar to find out whether he had received any suspicious calls.