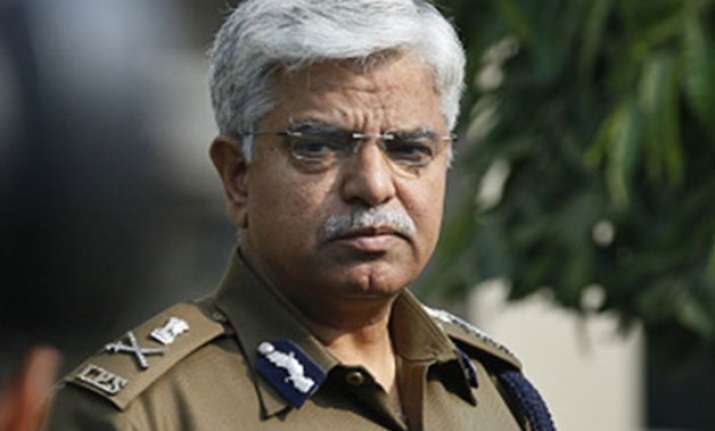 New Delhi: Delhi Police on Tuesday clarified that it did not raid the Kerala House after complaint of beef on its menu and said it was mulling acting against the caller who lodged a false complaint.
Delhi Police Commissioner BS Bassi said police did not raid the canteen, as it is being projected, and claimed to have acted on a PCR call.
He also said he is yet to receive any complaint in connection with the case. However, the complaint will be acted upon as soon as it is received.
"The moment we receive any complaint, we will act upon it. Otherwise also, we are contemplating action against the caller under Section 182 (false information, with intent to cause public servant to use his lawful power to the injury of another person) of IPC," Bassi said.
The top city policemen said that the PCR call regarding the beef complaint was given priority because it had the potential to disrupt harmony between communities and could have had disastrous consequences, especially because of the past record of the concerned caller, identified as Vishnu Gupta.
"The caller was already in police's notice because of his past record," said Bassi, adding that the officials deployed outside Kerala House to keep a watch were instructed to take preventive action in case Vishnu Gupta and his associates were caught doing any mischief.
Kerala Chief Minister Oommen Chandy condemning the raid as highly objectionable and shot off a letter to Prime Minister Narendra Modi in protest complaining that Delhi police overstepped their brief.
Several Kerala MPs also staged protest at the entrance to Kerala House on Tuesday
Reading from the PCR logs, Bassi said that Vishnu Gupta went to Kerala House and claimed to have taken note of beef present in the lunch menu there. He did not take food there and claimed to have entered into a scuffle with the staff.
Gupta, who is the national president of right-wing group Hindu Sena, said that a friend had tipped them off about beef being served at the Kerala House canteen.
"When we went there to check, we found that names of all items were written in English, except one. When we asked whether the one written in Malayalam was beef, the staff there couldn't give a convincing answer. So we reported the matter to the police," Gupta claimed.
Gupta also alleged that an activist in his group, who he claimed escorted police officials inside the canteen, was allegedly beaten up by the staff there and the police failed to take necessary action in the case.
"We received a call by a person who had come into notice for taking law in his own hands. We sent a police team to Kerala House to inquire about the matter and the staff there were also informed about the PCR call," the top city cop said.
"The staff at Kerala House were also asked to keep an eye for any potential mischief in the premises. The police were alert and officials were put on alert to avoid any untoward incident," Bassi said.
As far as the right to inquire such matters is concerned, there was no illegal conduct on part of the police, said the commissioner, citing the Delhi Agricultural Cattle Preservation Act, 1994, under which slaughter of cows, calves, bulls and bullocks and the possession of their flesh are illegal in Delhi-NCR.
Security was beefed up and scores of police officials were deployed outside the premises of Kerala Bhawan today on a precautionary watch to ensure that law and order is maintained.
Meanwhile, DCP (New Delhi) Jatin Narwal maintained that there was no information about any gate-crash by right-wing activists at Kerala House.
"However, the police are alert to deal with any situation," he added.
The BJP justified the police action, saying it was only making inquiries following a complaint and was well within its right under the law of the land.