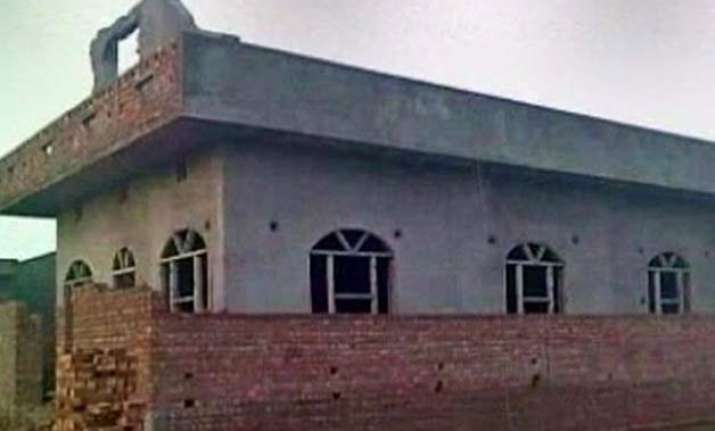 Hisar: Haryana Police has detained two people in connection with the attack on a church in Hisar, a few hours after Prime Minister Narendra Modi sought a report. On Friday, an under construction church was attacked and the cross was replaced with a Hanuman idol in Kaimri village.
Father Subhash Chand of Williwarsh church lodged a complaint against 14 people, following which a case was registered by police under sections 147 (Punishment for rioting), 153A (promoting enmity between groups), 295 (destroying, damaging a place of worship with intent to insult the religion of any class of persons), 380 (theft in a building), 506 (criminal intimidation) of IPC.
Today, in the morning, PMO expressed his concern over the attack on the church and a nun's gang-rape in Nadia district of West Bengal. He asked immediate report on facts and action taken regarding the incidents.
Yesterday, Haryana Chief Minister Manohar Lal Khattar raised the issue in Haryana Assembly and said that the priest of the church was luring youths to convert by promising him wives.
VHP also defended the attack and said if conversion doesn't stop, more attacks would follow.