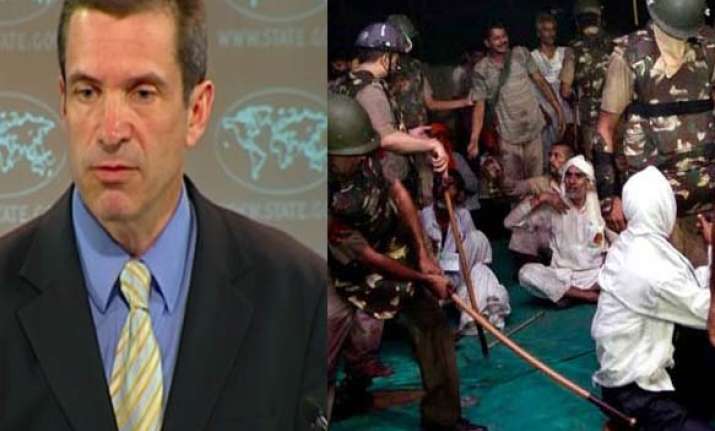 Washington, Jun 7 : The United States on Monday said the midnight crackdown by Delhi Police on yoga guru Swami Ramdev and his followers at the Ramlila Grounds, was an 'internal Indian issue.'

Asked to compare the Delhi Police crackdown with the Tiananmen Square incident in China, US State Department spokesman Mark Toner told journalists, "I'm not going to draw parallels between the two cases."

"We have seen the various media reports about the incident (Ramlila Maidan). We consider it an internal Indian issue at this point," Toner said at the regular State Department briefing on Monday.

"Speaking more broadly, though, we do support the right to peaceful assembly, but we also support a democratic government's right to require permits and enforce public security. But, again, we believe it's an internal matter for the Indian government," he said.

Without denouncing the action by the police, Toner added, "Obviously, we support the right to peaceful assembly, but there's an equal obligation on the part of the protesters or those assembled to have the necessary permits."

Calling attention to a thriving democracy in India, Toner said that it is important to recognize that India, as world's largest democracy has responsibility to allow these peaceful protesters to express their views."But equally, there's a responsibility on the part of the protesters to do so in a responsible fashion and with the requisite security requirements," he said.