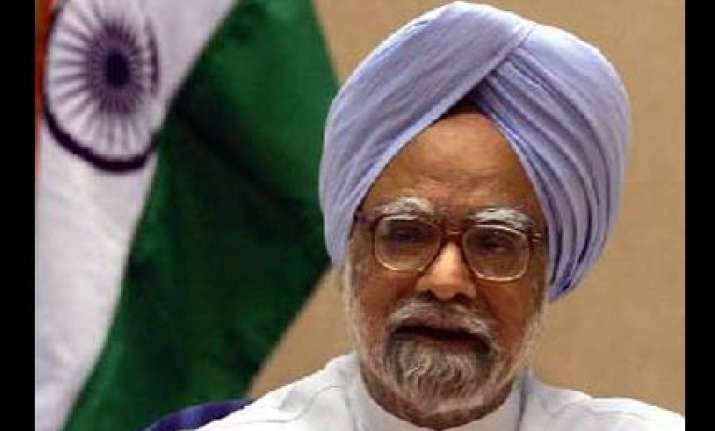 New Delhi: Prime Minister Manmohan Singh on Sunday  visited the Jawaharlal Nehru Stadium, the venue of the opening and closing ceremonies of the Commonwealth Games, here for an on the spot inspection of the facility.
Singh's inspection visit comes as part of the series of steps he has taken to streamline and expedite the preparations for the October 3-14 mega event which have been rocked by a spate of corruption allegations.  
The Prime Minister, accompanied by Sports Minister M S Gill and Organising Committee chairman Suresh Kalmadi, went around the stadium and saw for himself the facilities and the work being done.   
Singh was there at the stadium for over 20 minutes. Reporters were not allowed inside the venue during the Prime Minister's visit.  Concerned by the delays and the corruption allegations, Singh had convened a high-level meeting on August 14 to review the preparations for the Games.  
He had formed a committee of bureaucrats headed by Cabinet Secretary K M Chandrasekhar and given it overriding powers by bringing into its ambit the Games Organising Committee that has been tainted following corruption charges.  
Observing that there have been "slippages" in time schedules and deficiencies noticed, Singh had directed that a thorough probe should be held by the ministries concerned into complaints of "procedural and other irregularities" and "those found guilty should face severe and exemplary punishment".
He had instructed that all pending works should be completed in a time-bound manner and decided to visit select venues of the Games in the last week of this month. PTI