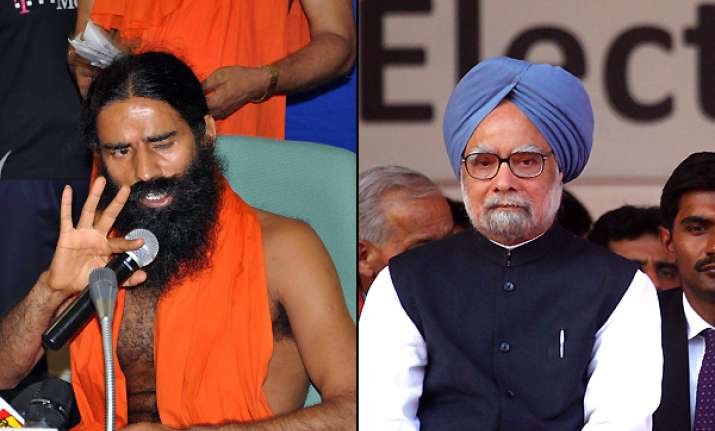 Nagpur, Nov 30: Yoga guru Swami Ramdev today lashed out at the UPA government for trying to push through FDI in retail sector saying that the ruling party leaders were speaking like middlemen (dalal) for foreign retail companies.

Addressing a press conference here, Ramdev singled out the Prime Minister and said he was speaking like the president of Walmart.

The yoga guru warned that the interests of farmers and consumers will be endangered if foreign retail companies are allowed to do business here. "All this appears to be a conspiracy", he said.

Ramdev alleged that the government was trying to deflect people's attention from the burning issues like corruption and blck money, by introducing FDI in retail sector.