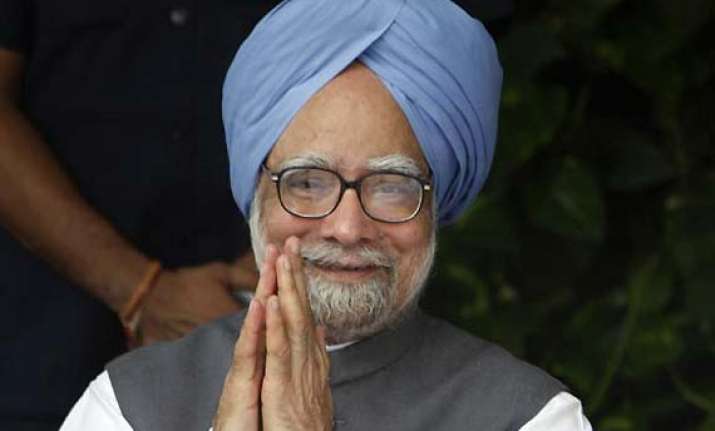 New Delhi, Nov 14: Prime Minister Manmohan Singh's visit to Japan, set to begin Thursday, has been postponed due to political developments in that country. However, he will continue with the Cambodia leg of his visit later in the week.
New dates for the Japan visit - for the annual bilateral summit between the two countries - would be decided later in consultation with the Japanese foreign ministry, an official of the external affairs ministry said here Wednesday.
Japanese Prime Minister Yoshihiko Noda has said he might dissolve the lower house of parliament following differences with the opposition on various issues, including electoral reform.
"The annual summit is being postponed due to domestic developments in Japan. There is also the possibility of election dates being announced in Japan this week... Taking it into account, it has been decided to postpone the annual summit meeting to a date which is mutually convenient to both the sides," said external affairs ministry spokesperson Syed Akbaruddin.
Manmohan Singh will, however, be visiting Cambodia later this week for the ASEAN-India Summit and the East Asia Summit Nov 18-20.
According to Japan's public broadcaster NHK, if parliament is dissolved on Friday, elections are likely be held on Dec 9 or 16. Under the Japanese constitution, general elections must be held within 40 days from the day parliament is dissolved.
Noda said Wednesday he would go ahead with the move to dissolve parliament in exchange for cooperation on a bill to shrink the size of parliament. Officials from opposition leader Shinzo Abe's party, the Liberal Democratic Party (LDP), said they would agree to the deal.
The dissolution of parliament and elections set up Japan for yet another leadership change, its seventh in seven years.
"Being a democracy, we can fully understand what happens in other democracies.. there have been some very fast paced developments in Japan during the course of the day, and factoring those in the government of India has come to the conclusion that we should look for new dates that are convenient for both sides," said Gautam Bambawale, joint secretary, East Asia.