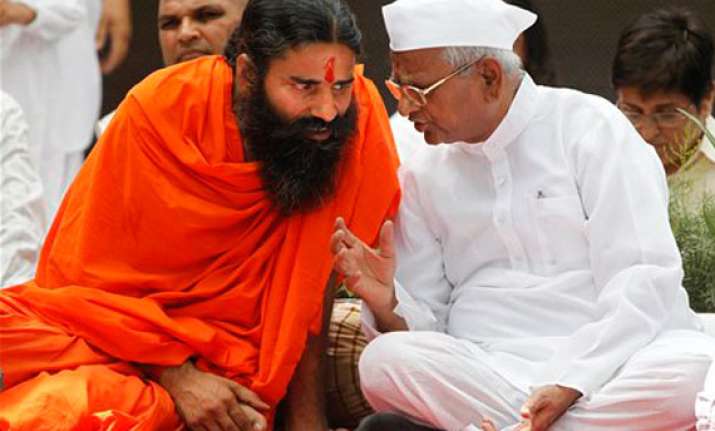 New Delhi, Jun 3: "Our Prime Minister is honest but the Union cabinet is corrupt," thundered Swami Ramdev in his first speech at parliament street today, as part of his day-long fast with Anna Hazare here.
"The prime minister said that 'I am honest', but the country does not see you as an individual," said Ramdev.
"The nation respects you for being an honest individual, but you should also be honest politically. The country sees you as the person holding the highest constitutional post. Your personal honesty is not enough... Keep your cabinet honest," he said.
Ramdev said, "Manmohan Singh was forced to give statement on illegal mining. We all know that the prime minister is a honest person and we all respect him. But people expect him to make his Cabinet corruption free."
"The elected representatives say they are above all, but the constitution of India says people are above all," he said.
"First battle for Independence was fought in 1857 and second battle is being fought today. We are fighting this battle not to hurt anybody," added Baba Ramdev
Swami Ramdev started his speech with patriotic slogans like "Vande Mataram" and "Bharat Mata ki Jai"
On the issue of Naxals, Ramdev said, "I do not support the Naxals but their war is legitimate, their demands are justified."
Arvind Kejriwal and Kiran Bedi were also present on this occasion.