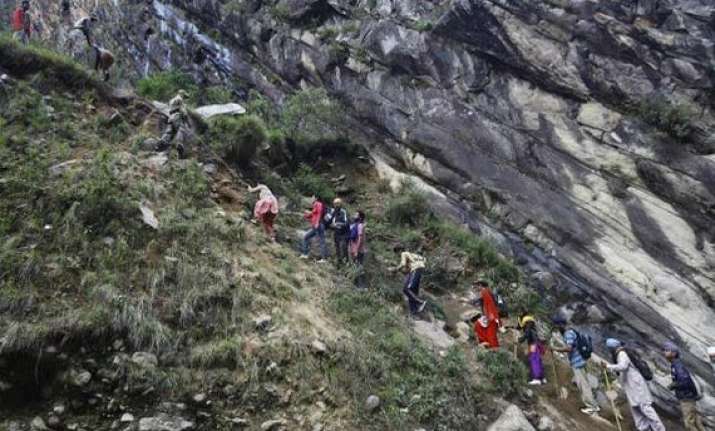 Kolkata, June 27: As many as 42 pilgrims from the state stranded in Uttarakhand are likely to be evacuated by the West Bengal government on Friday or Saturday.
State disaster management department sources said today that the government had made arrangements for hiring a helicopter to Badrinath to evacuate those stranded, with Planning Minister Rachpal Singh going along to monitor the situation.
However, a sortie was abandoned following rough weather and the helicopter crash at Gaurikund in Badrinath yesterday, the sources said, adding that another one will take place either on Friday or Saturday or both the days depending on the number of survivors.
They also said that 46 pilgrims, who had returned to Haridwar, boarded the Doon Express for Howrah last night.  
The sources said that so far, 1,698 stranded tourists and pilgrims from the state were safe.
The state's Resident Commissioner in Delhi was preparing a list of persons still missing, they added.