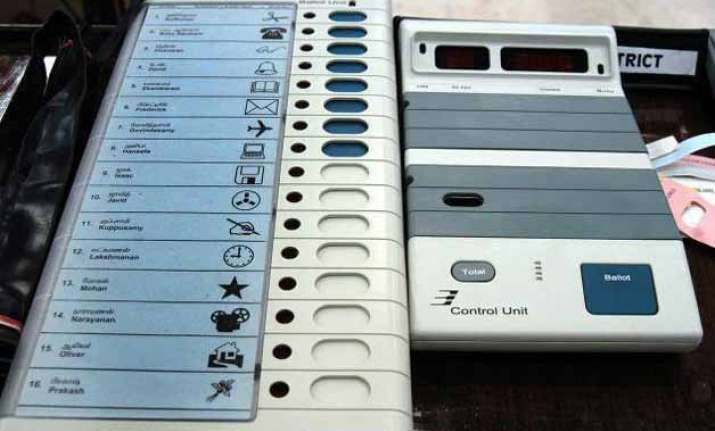 New Delhi: Sunil Tatkare, Nationalist Congress Party (NCP) candidate from Raigad in the 2014 Lok Sabha elections, lost the polls only by a margin of 2100 votes. Interestingly, an independent candidate Sunil Tatkare polled 9,500 votes in the elections. It can hardly be argued against the fact that independent Tatkare was a dummy candidate to confuse voters and it worked well.
This was not an isolated case of a dummy candidate as rival parties often placefield dummy candidates with the same name or similar poll symbol to confuse the voters. And this strategy has worked in almost every election.
This game plan of the parties will soon be a thing of the past as the Election Commission of India (ECI) has instructed Chief Electoral Officers (CEO) of all states and union territories to display the photographs of candidates on electronic voting machines (EVM) or ballot papers along with their names and symbols for all elections held from May 1.
According to the order, the photographs are to be submitted by the candidate, but in case the candidate fails to do so, the picture will not be displayed. It will not be any ground for the candidate's rejection.
The order was issued by principal secretary KF Wilfred on March 16.
First state to go to polls with the new rules will be Bihar. The legislative assembly of Bihar is scheduled to expire in November 2015.
The key instructions of the order are as follows:
The photograph of the candidate shall be printed in the panel for the name of candidate. It shall appear on right side between name and symbol of the candidate.
Candidates will have to submit their latest photographs (taken during the preceding period of 3 months before the date of notification).
The size of the photograph printed on ballot paper shall be 2 cm * 2.5 cm (width*height).
The photograph should be in white/white-off back ground with full face directly facing the camera (with neutral expression and eyes open).
Photographs should be in normal clothing. Photographs in uniform are not permitted. Also wearing cap/hat or sunglasses should be avoided.
The above directions will be applicable for elections to be held from 1st May, 2015.