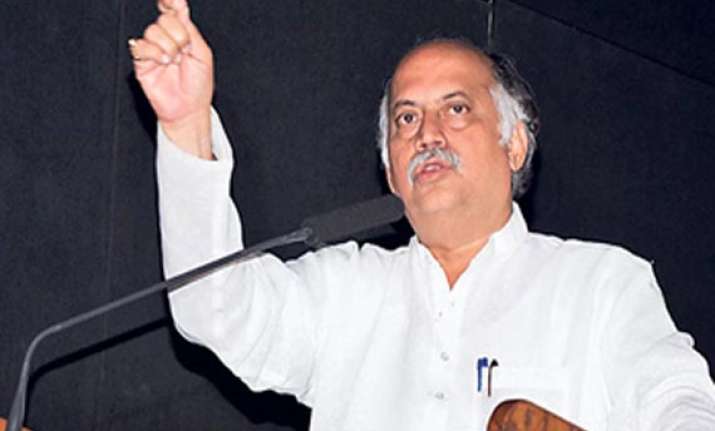 Vadodara, Jul 18: All India Congress Committee (AICC) general secretary Gurudas Kamat said that people "don't trust" Gujarat Chief Minister Narendra Modi and that his prime ministerial dreams would be shattered after the next Lok Sabha elections.
The outcome of the Karnataka Assembly poll proved that Modi's charisma would be of no help in the 2014 Lok Sabha polls and in several assembly poll-bound states, Kamat said.
Kamat was in the city to meet Congress party leaders, office bearers and others from Central Gujarat.
The Congress leader claimed that naming Modi as head of the BJP's poll campaign committee would help the Congress win more Lok Sabha seats.
Talking to reporters here today, Kamat raised doubts about the NDA, which he said, has only three constituents including the BJP, Shiv Sena and Akali Dal.
"There should be no surprise if the BJP is liquidated at the poll, since five to six BJP leaders are in the prime ministerial race," he said.
"BJP is tossing Modi's name around, but his magic is only limited to Gujarat. He can hardly perform any magic in other parts of the country. People are now aware of his real face and don't trust him. It is merely a political gimmick," Kamat said.
The AICC general secretary also took potshots at Modi for using controversial words like "burqa' and "puppy" in his speeches and came down heavily on Modi's claims of being a "Hindu nationalist".
He also criticised the Gujarat strongman for his comments on the Food Security Bill. Modi had alleged that it does not provide any guarantee of meals but merely a piece of paper to please people on the eve of Lok Sabha elections.
"The Food Security Bill is aimed at providing meals to 82 crores of poor people of the country. There is a legal provision to provide foodgrains including rice and wheat at fixed prices," he said.
He welcomed the move of Congress-ruled states like Delhi, Haryana, Rajasthan, Karnataka and Kerala launching the scheme coinciding with the birthday of late former prime minister Rajiv Gandhi on August 20.
He hoped that non-Congress party ruled states including BJP-ruled states would also launch the scheme to benefit poor people.
"I have met Congress leaders and workers during my visit to Ahmedabad and Surat after being made in-charge of the party in Gujarat. I am in Vadodara today and will be in Rajkot by July 30. My purpose is to find out why the Congress failed to win the Gujarat assembly poll held in December last year and take remedial measures to see that it does well in Gujarat, which has 26 Lok Sabha seats," he said.
Kamat maintained that Arjun Modhwadia continues to be Gujarat Pradesh Congress Committee (GPCC) president, though he had accepted moral responsibility for the Gujarat assembly poll debacle and tendered his resignation as GPCC president.
People still have faith in the Congress and it would do better in states going to assembly polls later this year, he said.