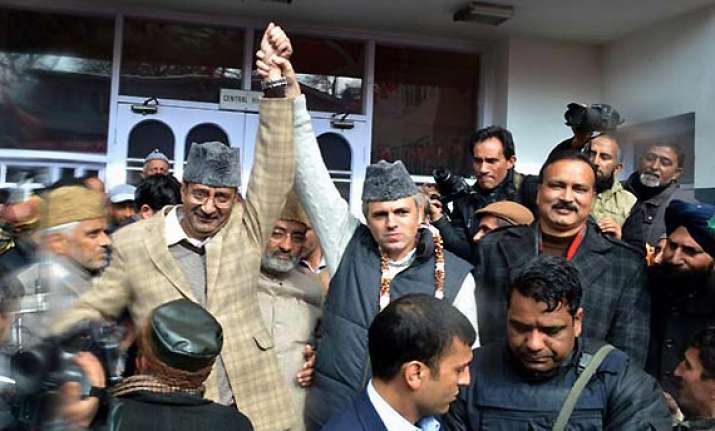 Srinagar: Opposition Peoples Democratic Party's provincial secretary Nazir Ahmad Lone today joined National Conference along with a number of his supporters.
Lone, who hails from Kupwara district of north Kashmir, was welcomed into the party fold along with his 300 supporters by NC's provincial president Nasir Aslam Wani and MP Sharief-ud-Din Shariq at a function organised at the party headquarters, a National Conference spokesperson said.
"It feels like homecoming by joining the National Conference, which is the party that restored the basic rights of the people," Lone said, and vowed to work for strengthening the party at grassroots level.