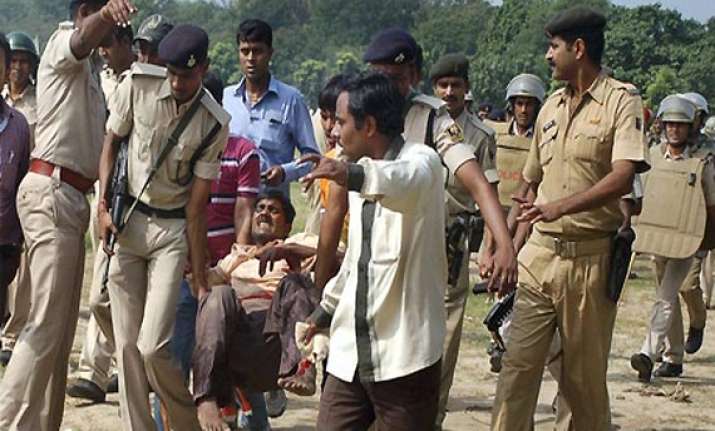 Patna: Making headway in the Patna blasts case, police have arrested two suspected terrorists, including one possibly the mastermind, and detained several others, even as the toll in the serial explosions rose to six. 
A search operation by NIA and Patna Police is on in Gandhi Maidan, the area which witnessed six of the seven serial bomb blasts yesterday that left 83 people injured, to locate explosives, if any, a senior police officer said today. 
The suspected terrorists have been identified as Tausim and Imtiyaz, official sources said.
SSP Patna Manu Maharaj earlier said that "One of the accused, who is being considered as the mastermind, has been arrested. He has confessed how the planning took place". 
Three-four suspects have been detained, he said, adding, "We are in the process of interrogation so things will be clear very soon".