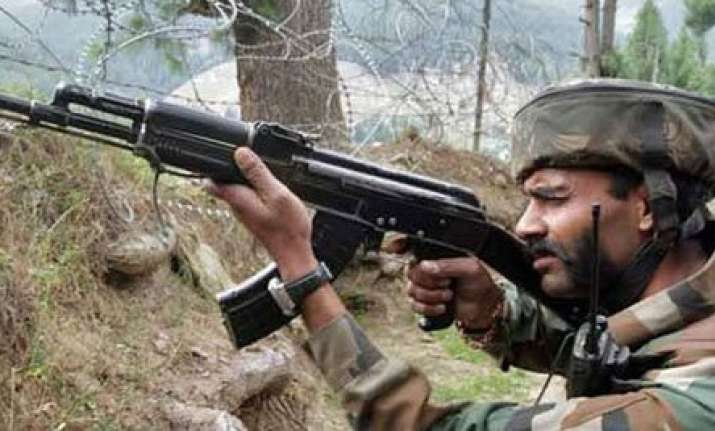 New Delhi: Pakistani Army yesterday resumed unprovoked firing at Indian positions along the Line of Control (LoC) in Jammu and Kashmir's Arania sector and intermittent firing is still being reported from the border.
Pak rangers resorted to overnight firing and mortar shelling, targeting 15 border outposts along IB in Arnia and RS Pura sectors of Jammu district, said BSF spokesman.
BSF troops have also retaliated to the unprovoked firing from the Pakistani side.
"Pakistan Rangers started heavy mortar shelling in R.S.Pura sector of Jammu district Saturday evening," a senior police officer.
Earlier, official said Pakistani troops violated the ceasefire in Shahpur Kerni sector of the LoC in Poonch district Saturday afternoon.
A police official said that Pakistani army used automatic weapons to target Indian positions, with firing starting at 12.45 p.m. and continuing for two hours. Indian troops had also retaliated.
There had been silence on the LoC and the international border for a day but violated by the firing in Poonch and now Jammu district.
Eight civilians have been killed in unprecedented peace time mortar shelling by Pakistan on the international border and the LoC in the Jammu region since Oct 6, while over 60 have been injured.
More than 30,000 residents of border villages in Jammu, Samba and Kathua districts are living in relief camps since Pakistan started unprecedented peace-time targeting of civilian habitations near the international border on Oct 6.