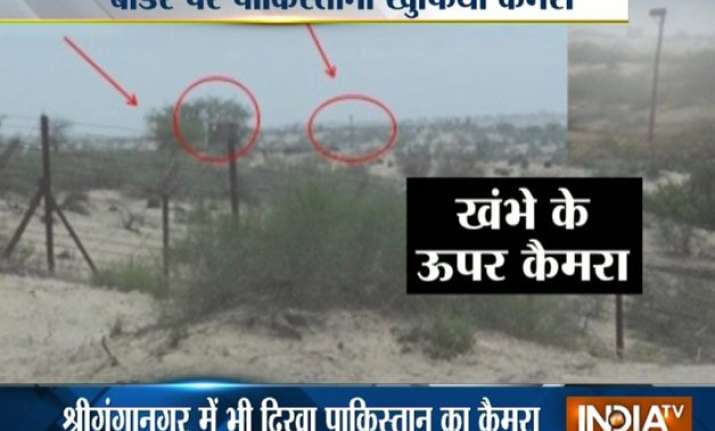 New Delhi: Pakistan has installed CCTVs along border areas in Rajasthan to spy on the neighbouring side.
The cameras are fixed at a height of 10-15 feet from the ground level and are placed at a distance of merely 200-300 metres from the border area.
The Border Security Force (BSF) has lodged a strong protest with the Pakistani side.
Officials said that the matter will be raised extensively during the DIG or IG level meet.
Indian jawans spotted these Pakistani cameras near the border areas of Barmer, Jaislmer, Bikaner and Sri Ganganagar.
Pakistanis have also set up solar panels to supply power to these Chinese technology enabled cameras.
The range of CCTVs are said to be 1 km.
On July 9, a BSF jawan was killed when Pakistani troops opened snipper fire at Indian forward post along the line of control ( LoC) in Baramulla of north Kashmir.