Follow us on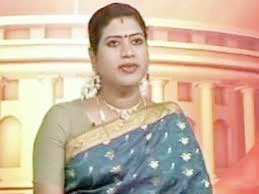 New Delhi: The Supreme Court of India gave its landmark judgment of declaring transgenders as a legal third gender enabling them to get equal treatment in the society. And now we have got India's first Transgender TV News anchor 'Padmini Prakash'.
Padmini Prakash is India's first transgender TV anchor and presents a prime time show on a Tamil satellite news channel broadcast from Coimbatore.
Padmini, 31, was disowned by her family at the age of 13 as her family was ashamed of her sexual orientation. She had faced discrimination throughout her life but then decided to prove her worth to the world.
Padmini Prakash is a trained Kathak dancer and has acted in Tamil soap operas before joining the news channel.
She has also been crowned as Miss Transgender India.
Padmini is also quite active in conducting awareness campaigns.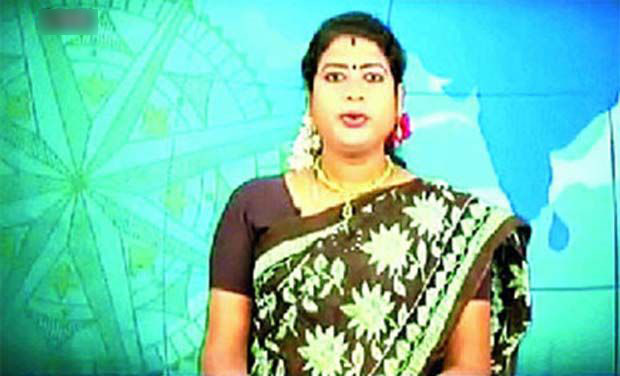 Meanwhile, Padmini found her soulmate and her life partner Prakash, a goldsmith who nurtured Padmini. Prakash dreamed to make Padmini an IAS officer but she couldn't pursue the dream due to their poor financial condition. Now they hope their little foster son would fulfill that dream.
"I was very worried because I also had to focus on my diction and maintain a steady narrative pace to ensure that there was clarity and viewers could understand me," said Prakash.
"Padmini now anchors better than many others. We get very good feedback from viewers. Offices of companies do not encourage transgenders. We want to change that and motivate them. We would give opportunity for many other qualified transgenders too," said an official of news channel.
A large number of transgenders came forward and declared their identity after the SC judgment.
 
As per a count in May 2014, the number stood at 4.9 lakhs. Though the community claims to have a higher number than this, they are happy that so many people have officially accepted their identities. Apart from India, Nepal, Bangladesh and Pakistan have also legally recognized the transgender community.
Padmini's hard work has finally paid off and she is getting high praise from her employers, friends, members of transgender community and other media personalities, which was a great boost to her new start.
Campaigners say there are hundreds of thousands of transgender people in India but because they were not legally recognised, they have been ostracised, faced discrimination, abuse and often forced into prostitution.
The SC judgement opened various avenues for this sexual minority community.
This new rule is a ray of hope for many transgenders in the country who face discrimination and abuse on a daily basis.